Mining license of "South Gobi Coal Trans" company revoked
Environment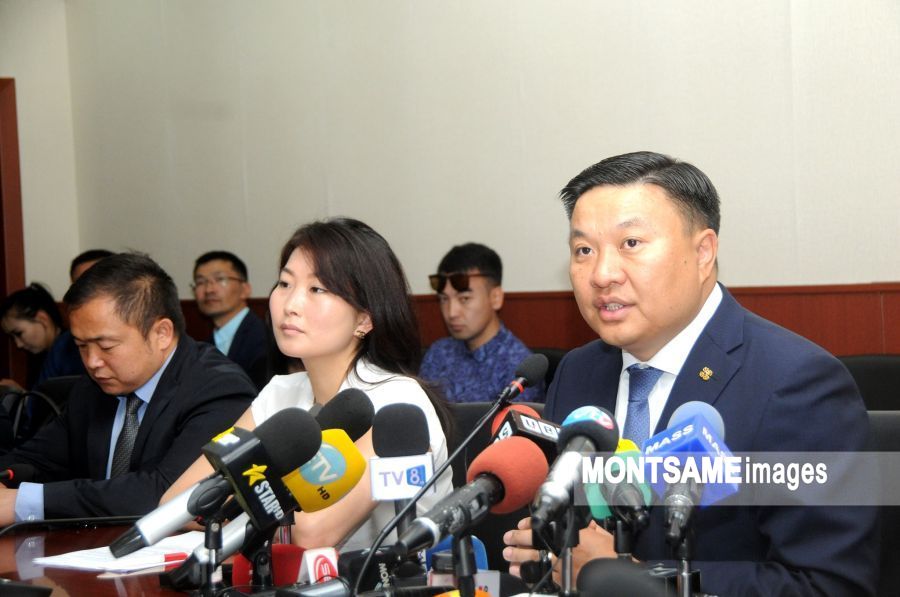 Ulaanbaatar /MONTSAME/. On August 12, the Ministry of Environment and Tourism and Mineral Resources and Petroleum Authority, the Implementing Agency of the Mongolian Government made a decision to withdraw the special license for mining granted to the "South Gobi Coal Trans" company on a specially protected zone of Tost, Toson Bumba Nature Reserve in Gurvantes soum of Umnugobi aimag, Minister of Environment and Tourism N.Tserenbat informed.
A working team set up by Minister N.Tserenbat had discovered several violations of mining standards and activities with incomplete documents during the company's mining operations on the territory of Tost, Toson Bumba Mountains. Furthermore, by a scheduled inspection of the Umnugobi aimag's Inspection Agency four months ago, some 31 violations were found, such as failures to pay fee of water use and royalty and failures to carry out operations according to the plan and carry out an environmental impact assessment.
Minister N.Tserenbat noted that the company is not entitled to a reimbursement due to the company's non-fulfillment of land rehabilitation duties and damages caused to the environment. "This is a notice to other mining companies that may not abide by law. Further, inspections will be conducted on companies holding 34 special licenses on the territory near the Nariin Sukhait deposits. If it is found to have breached the law, their special licenses will be terminated."

Moreover, the Ministry of Environment and Tourism has written a bill to make amendments to the border of the Tost, Toson Bumba Nature Reserve and obtain 153469,47 ha of land in total under Specially Protected Area. The bill will be introduced and reviewed at the cabinet meeting this week.
In the past months, local citizens and non-governmental organizations have been complaining about illegal activities and demanding the government to protect the environment and natural heritage. Yesterday on August 12, Prime Minister of Mongolia U.Khurelsukh ordered corresponding officials to revoke licenses of any company engaged in unlawful mining operations on the area and secure the Tost, Toson Bumba Nature Reserve as the Specially Protected Area.