Teams of Mongolia and Russia execute their mission during thunderstorm
Sports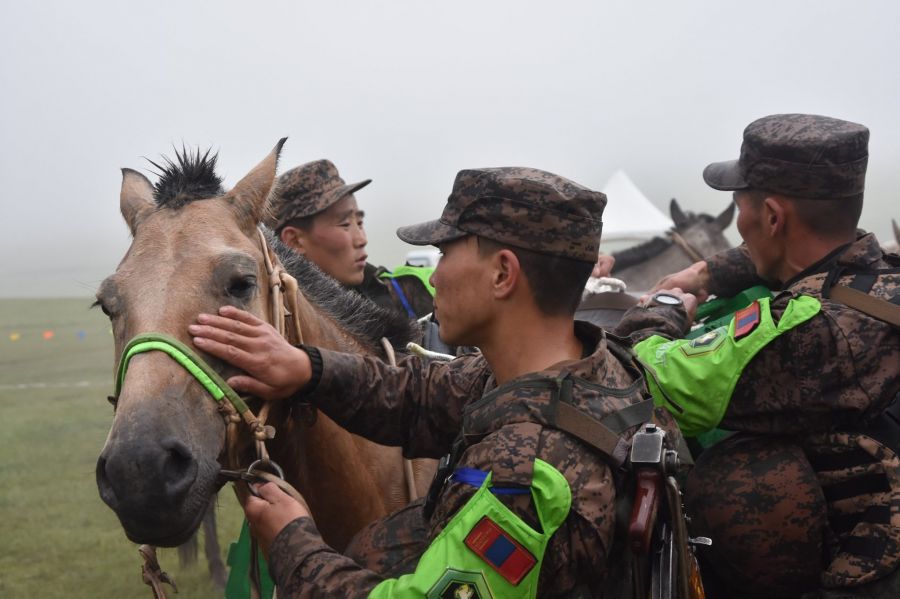 Ulaanbaatar /MONTSAME/. With the teams of Kazakhstan and Kyrgyzstan finishing their 130 km long-distance march on horseback, the teams of Mongolia and Russia set off from the starting line at 8 am and 10 am respectively on August 5.

Throughout the long-distance march, the military personnel has to go through water and minefield on horseback, catch a horse with a lasso, prepare the horse for riding, stay the night at a sand dune, bring casualties to safety, and carry firearms by horse.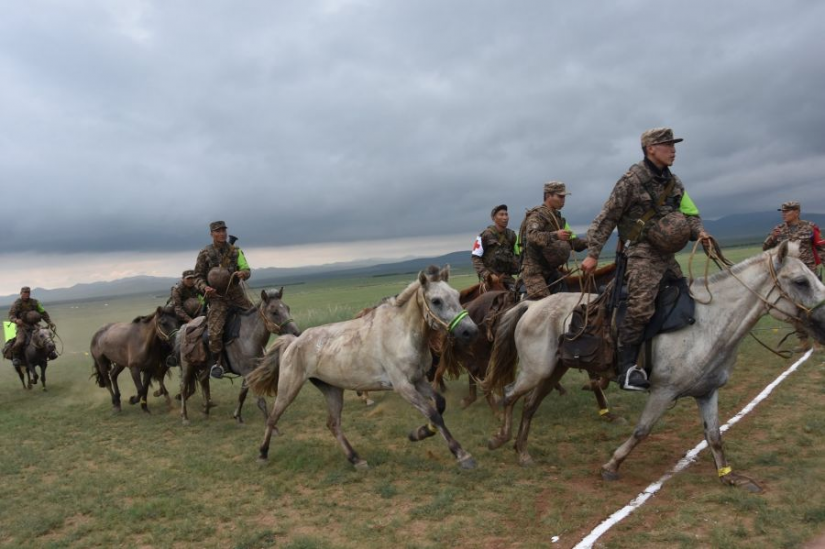 Despite the heavy rain and thunderstorm, the two teams continued on with the 130 km long-distance march on August 6. The team of Russia successfully completed their fourth and last mission, which was to move firearms away from a dangerous location, and give first aid to casualties and evacuate them, at around 11 am, while the team of Mongolia completed the mission two hours before. The teams' execution of the missions are being judged by the chief judge of the 'Aravt' event and judges of Mongolia, Russia, Kazakhstan and Kyrgyzstan.
The long-distance march kicked off on August 4, and finished with the last two teams reaching the finish line on August 6. The order of the teams of Kazakhstan, Kyrgyzstan, Mongolia and Russia was decided by lottery.