Construction work of Tavantolgoi-Gashuunsukhait railroad to commence next month
Society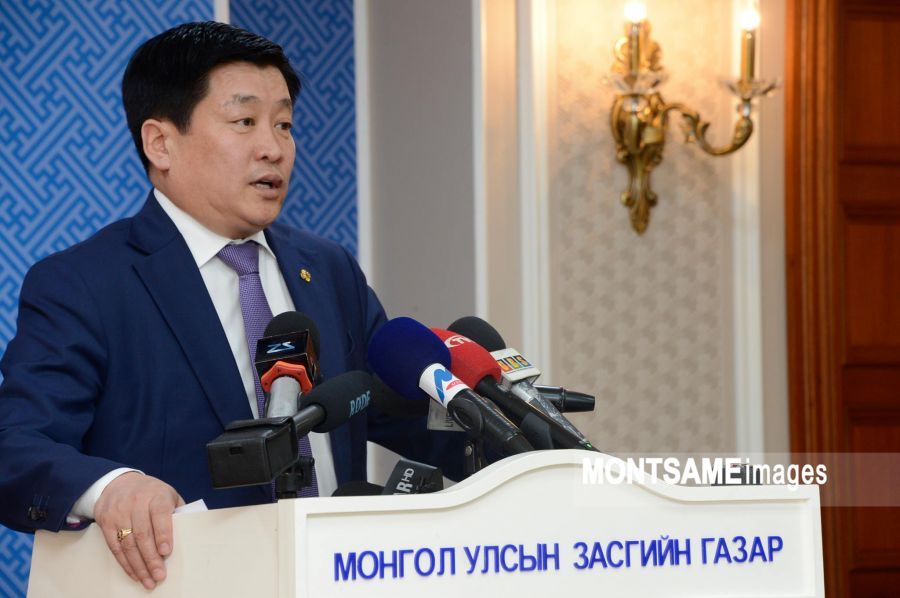 Ulaanbaatar /MONTSAME/ Minister of Road and Transport Development B.Enkh-Amgalan reports that the Cabinet resolved to continue construction of 208.5 km Tavantolgoi-Gashuunsukhait railroad from August 15 and to commission in 2021.
The Cabinet issued a permit of basic infrastructure construction of railroad to 'Tavan Tolgoi Railway' Company. Moreover, corresponding ministers and heads of agencies were assigned to give 66 percent of shares of 'Tavan Tolgoi Railway' LLC to 'Erdenes Tavan Tolgoi' JSC and 34 percent to 'Mongolian Railways' state-owned shareholding company.
Basic infrastructure construction of the railroad has been run at 51.8 percent while excavation work at 86.6 percent and works for building bridge and tunnels at 52 percent or USD 276.3 million was spent on the railway project in 2013-2015. Total cost for the railroad is USD 807 million. Therefore, to raise remaining USD 531.4 million, a joint working team of 'Mongolian Railway' state-owned shareholding company and 'Erdenes Tavan Tolgoi' JSC was set up.

Furthermore, Governor of Umnugobi aimag N.Naranbaatar was obliged to promptly give permits of constructional works of power transmission line, signal, railway stations, and junctions.
At the end of his report, Minister B.Enkh-Amgalan stressed that construction work of railroad in route Tavantolgoi-Zuunbayan has been running normally. Eight companies are working as assistant contractors. Moreover, military units no. 77 and 81 are working to this constructional work.