'Friendship road 1949-2019' exhibition conducted
Art & Culture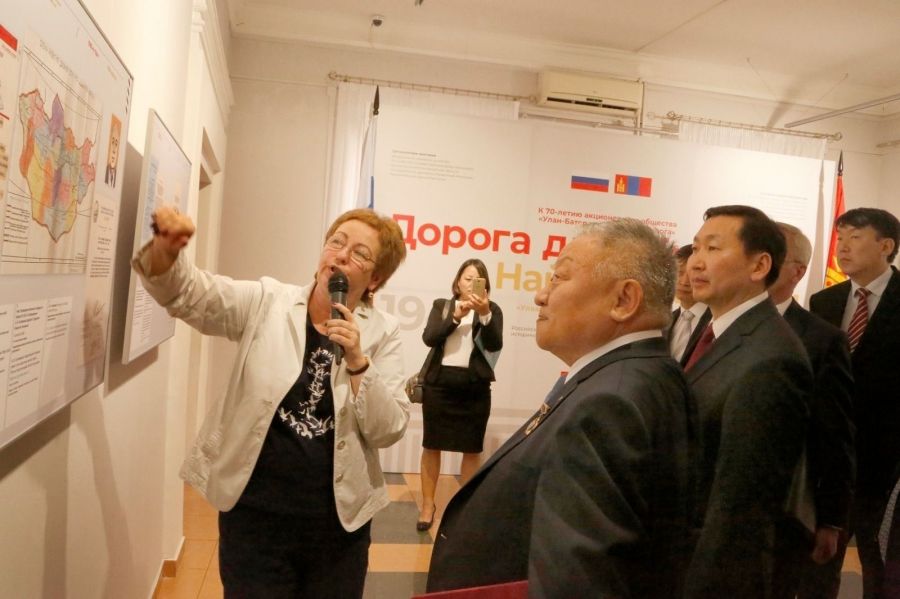 Ulaanbaatar /MONTSAME/ Dedicated to the 70th anniversary of Ulaanbaatar Railway JVC, an exhibition entitled 'Friendship road 1949-2019' has been conducted on July 13-20 in Irkutsk, Russia.
The State Archive of the Russian Federation, the Federal Archival Agency, Russian State Archive of the Economy, Archival Agency of Irkutsk Oblast, General Archival Authority of Mongolia, the National Archives of Mongolia, Mongolian Railways History Museum jointly held the exhibition.
The exhibition featured historic rare facts and photographs that are related to formation and development of Mongolia's railway sector from the time of the Russian Empire until today. Relevant archives of Mongolia presented more than 100 facts and photos in the exhibition.
As a part of the exhibition, the 24th Meeting of Mongolia-Russia Intergovernmental Commission on Archival Cooperation took place. Delegation led by Director of the General Archival Authority of Mongolia S.Enkhbaatar and advisor to chairman of Ulaanbaatar Railways, Labor of Hero R.Rash participated in these events representing Mongolia.