Deputy Minister J.Saule attends 87th OIE General Session
Economy
|
Agriculture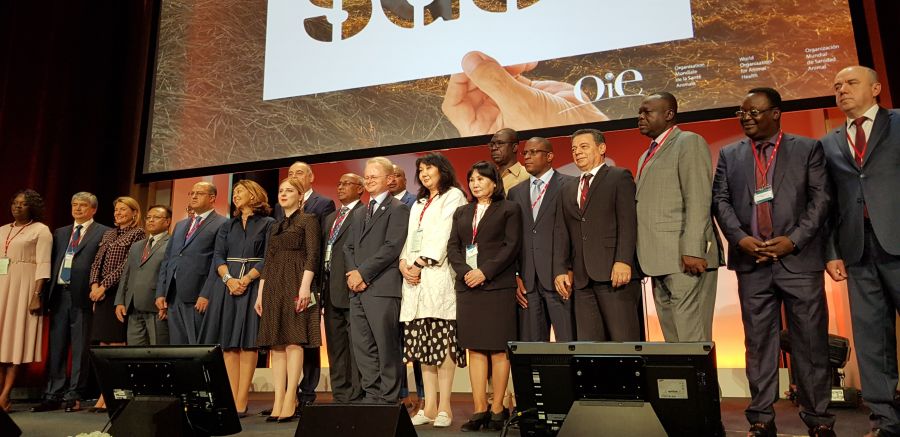 Ulaanbaatar /MONTSAME/. Deputy Minister of Food, Agriculture and Light Industry J.Saule is doing a working visit in France. In the frameworks of the visit, she attended the 87th General Session of the World Assembly of National Delegates of the OIE, giving a speech at the opening ceremony. The Deputy Minister gave an introduction on the veterinary sector of Mongolia, and highlighted high significance of improving the legal framework with the support of the World Organisation for Animal Health (OIE) and further developing partnership in the veterinary sector with the organisation and its 182 member countries.
During the visit, she also held a bilateral meeting with President of the French-Mongolian committee at the French Employers' Federation MEDEF Christophe Fontaine. Deputy Minister J.Saule noted that the highest importance is being given to support the investment in non-mining sectors, producing final value-added products and developing agricultural export, and discussed issues of supporting the partnership between the government organizations and private entities of the two countries in the sector.
The Deputy Minister was then informed about the plans to organize a joint business forum by bringing over 10 of the top French companies, in which reply she expressed that the Government of Mongolia and the Ministry will give support.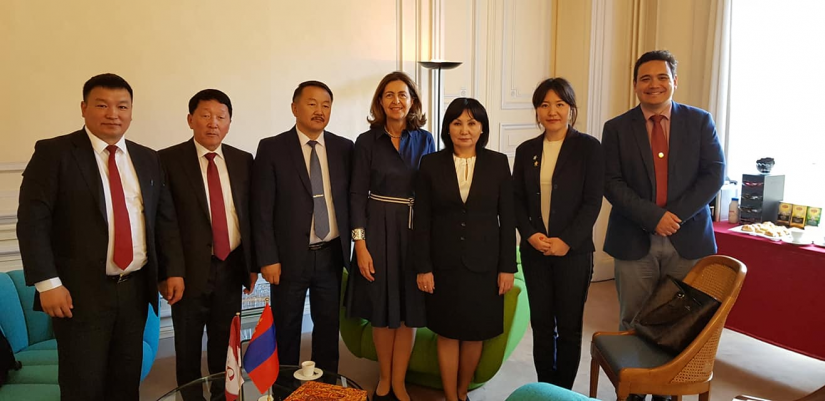 She also held a bilateral meeting with OIE Director General Monique Eloit to discuss the current state of the partnership and further development. Deputy Minister J.Saule noted that as a member country, Mongolia had been involved in the evaluation of performance of veterinary services in 2007, 2012 and 2014, and laboratory performance in 2009, and that following to the OIE recommendations the Laws on Animal Health and Protecting Livestock Gene Pool and Health were adopted, establishing the General Authority for Veterinary Services.
The sides agreed on the necessity of developing further partnership by partnering in combating infectious diseases in animals—especially, the foot-and-mouth disease and cattle plague, as well as building the capacity of veterinary personnel. The plans to send an evaluation team to Mongolia in the third quarter of this year was also informed, to which the Deputy Minister expressed the consistent need of the organisation's advice and came to the decision to jointly organize the operation.