International New Energy Summit takes place
Environment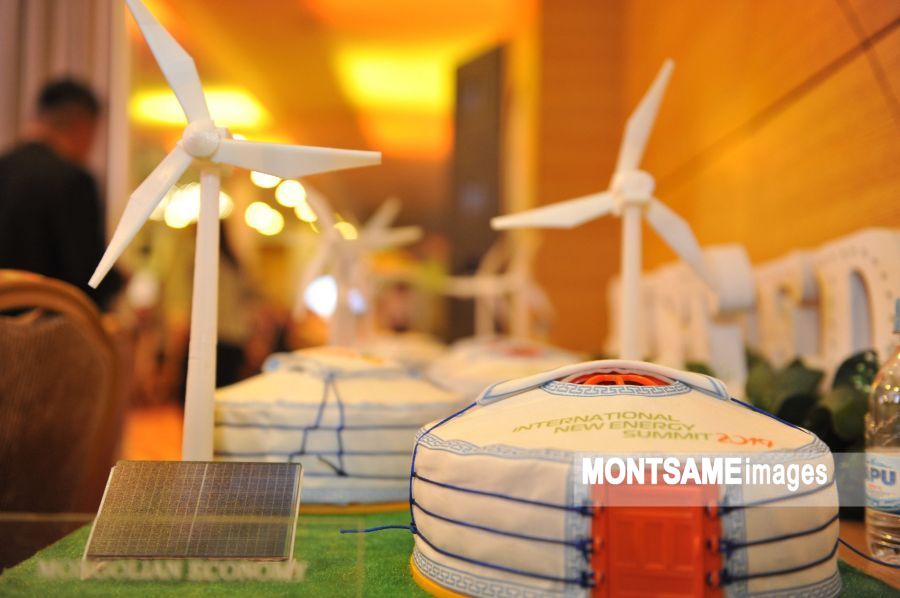 Ulaanbaatar /MONTSAME/ During the International New Energy Summit 2019 held on May 23, participants had open discussions on topics 'Green Policy, Green City and Green Technology.'
Mongolia joined the Paris Agreement to mitigate climate change and set a goal to decline the greenhouse gas emission by 14 percent by 2030 as compared with the level of 2014. In this frame, the country is striving for bringing the domestic renewable energy to 30 percent by 2030.
Furthermore, the Government is taking substantial actions to reduce air pollution in urban area, including ban of the consumption of raw coal. However, it lacks specific solutions in renewable energy sector. Therefore, we are organizing the summit to render support to Government policies and decisions, Secretary General of Mongolian Renewable Industries Association E.Myagmardorj said.
Touching what amendments are needed to be made on the policy to intensify green development and what solutions are needed to be implemented to develop green city, the participants discussed some specific solutions, such as producing energy by recycling waste.
For instance, Naanovo Company of Great Britain is operating in Mongolia to produce energy by recycling 500 tons of waste a day. With the capacity of 14 MW, a new factory of the company will process the waste around Biocombinat firstly. Special filter will be used for processing and burning waste. With its ash, the company plans to produce blocks. Moreover, dirty water will be used for cooling and 70 percent of which will be purified to make it drinkable. Construction of the plant is expected to be completed in 2020-2021, explains the specialist of the company.
Naanovo company has implemented 12 projects in about 10 countries. At the summit, the company representative introduced its waste recycling projects implemented in developing countries of Africa and Latin America.
About the development of 'Green City', the participants underlined an importance of developing electric transport. In particular, they spoke about technical solutions that can reduce air pollution by 20 percent as the public transport is turned into electric.