Workforce of U.S. Embassy works in Uvurkhangai aimag
Society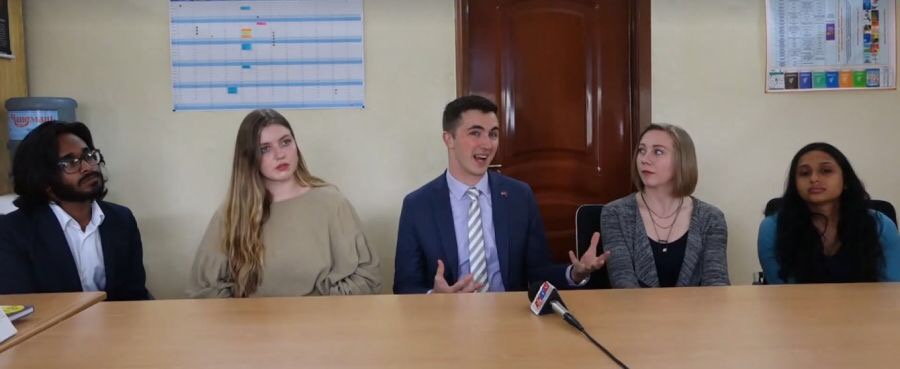 Uvurkhangai /MONTSAME/. A working group led by U.S. Embassy Assistant Public Affairs Officer Adam Hennings worked in Arvaikheer city, holding a meeting with the aimag governing body to discuss partnership in the sectors of culture and education.

During the meeting, they introduced the recommended programmes by the embassy, and that they aim to increase the participation of specialists and students in rural areas. For instance, they introduced the FLEX one-year exchange programme for high school students, the Global UGRAD one-semester exchange programme for undergraduates, Fulbright Student Programme for master's programmes as well as the Hubert H. Humphrey Fellowship Programme for non-degree professional development.

The working group also visited general education schools to become acquainted with the model english class, giving information and advice about the aforementioned programmes. The year of 2019 was jointly announced as the Mongolia-U.S Youth Year by the governments of the two countries. Thus, the Public Affairs Section at the U.S Embassy is working in 21 aimags, holding discussions.