European Union to finance three projects in Mongolia
Economy
Ulaanbaatar /MONTSAME/ Presentation of three projects to be financed by the European Union was held on September 18.
Projects including the Agronomists and Veterinarians Without Borders (AVSF) project on 'Eco-friendly, sustainable manufacturing of textile industry of Mongolia and eco sign', the People in Need's (PIN) 'Right to breathe' project to create accessible information system in Ulaanbaatar and Arkhangai aimag and Group for the Environment, Renewable Energy and Solidarity (GERES) project to support construction of houses with less heat loss in ger areas of Ulaanbaatar, provide advice and financial intermediary services will be implemented from 2018 to 2020.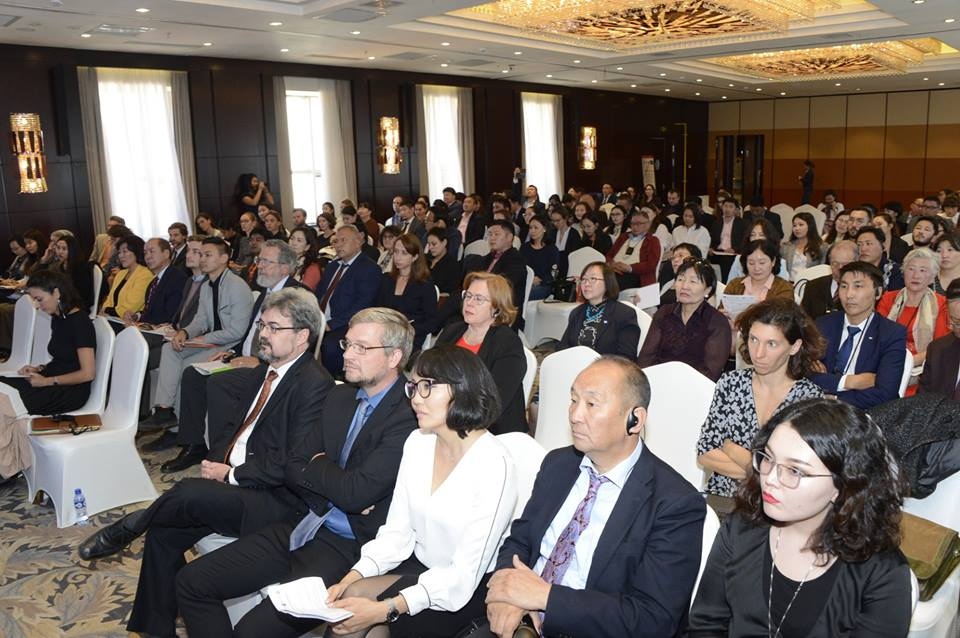 For the purpose of creating eco-friendly, sustainable manufacturing and supply networks for wool and cashmere processing factories waste water, energy and water consumption will be reduced by five percent under the AVSF project. It will also focus on improving raw material quality through the development of goat cashmere, yak wool and camel wool, value-adding and pasture management. In this way, the quality of eco-friendly products such as wool, cashmere and yarn will be improved and export earnings will increase. Within four years, exports of these products are expected to reach 50 tons.

The GERES project plans to provide advises on reduction of heat loss to 1000 ger area households with lower income, support and increase capacity of the insulation material producers. As a result, within four years it will prevent emission of 6000 tons of carbon monoxide and save MNT 1.6 billion-worth coal. The project has been successfully implemented in Afghanistan and France.

The 'Right to Breathe' aims to improve people's awareness on protecting from the smoke, increase oversight and educate the public on the practice of protecting their health from air pollution.
The project initiators emphasized that the projects aim to increase energy efficiency, resource, development of sustainable infrastructure and access to basic services, to create more green jobs as well as improve people's quality of life. Implementing these projects will support the general development plan, reduce the future costs of the economic, environmental and social sectors, and strengthen their competitiveness.