Automated Clearing House System for low-value transactions to be introduced
Economy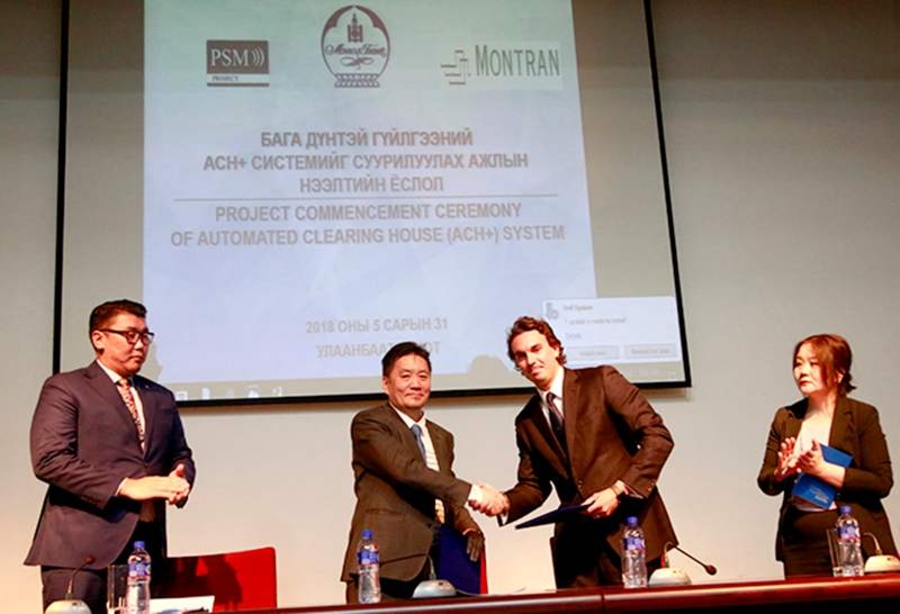 Ulaanbaatar /MONTSAME/ Under the Payment System Modernization Project, being implemented in the Bank of Mongolia with support of the Asian Development Bank, Automated Clearing House(ACH+) system that meets international Standards is to be introduced, replacing current low-value interbank transactions system.
With the introduction of the ACH+ system, current system that allows citizens and enterprises to quickly transfer and receive the payments of interbank credit transactions in real-time and 24x7 mode will not be changed. However, the National Payment System will have a number of changes and payment service possibilities.
In particular,
Introduction of the ISO20022 international financial message standard will increase the comprehensiveness of transaction information structures and transaction types.
Billing services of interbank debit transactions will be introduced.
Efficiency of the payment system will be increased as the payment system participants will be able to transfer and receive multiple transaction data in one format to the ACH+ system.
Core principles of financial infrastructure will be satisfied by implementing a risk-protection mechanism for payment system participants such as netting several times in a day and by transferring to the RTGS system in T+0 mode.
By being connected to the PKI digital signature system, security, privacy and protection of the user account number and other transaction information that pass through the ACH+ system will be improved.
In the further, non-bank institutions, large enterprises, e-money institutions and payment service providers will be able to directly connected to the ACH+ system and make payments.
The International Competitive Bidding for supply and introduction of the system was conducted and the contract was awarded to the Montran Corporation of the USA. Montran Corporation is one of the world's largest payment system solution development companies that successfully introduced the ACH+ system in 17 countries. The project will be implemented from May, 2018 to August, 2019.