Mongolia and Belarus hold their intergovernmental commission meeting
Politics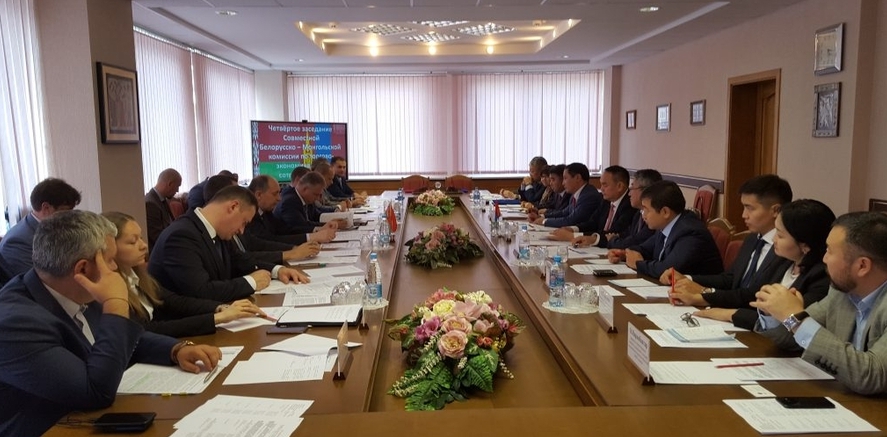 Ulaanbaatar /MONTSAME/ On September 19, the 4th meeting of the Mongolia-Belarus Intergovernmental Commission for Trade, Economic, Scientific and Technical Cooperation was held in Minsk, Belarus.

At the meeting co-chaired by P.Sergelen, Mongolian Acting Minister of Foods, Agriculture and Light Industry, and V.M.Vovk, Belarusian Minister of Industry, the sides discussed a present state and prospects of the bilateral relations and cooperation. The sides also concluded implementation of a plan works and measures in accordance with agreements of the previous meeting, and exchanged views on expanding the cooperation in the sectors of trade, industry, foods, agriculture, road, transportation, mining, construction, urban development, finance, health, environment and emergency.

The parties underlined importance of finding solutions for tackling financial obstacles faced to a realization of works agreed by the previous intergovernmental commission meeting on intensifying the trade and economic cooperation. Then the sides concurred to establish soft-loan agreements between the Development Banks and the Governments and to finance projects of supplying necessary equipment and techniques to organizations of foods, agriculture, road, transportation and emergency.

Sharing views on establishing assembling factories of mining, construction and agricultural equipment as well as an agricultural park in Mongolia and on training Mongolian professionals with Belarusian facilities, the countries agreed to cooperate in these issues.

This year's intergovernmental commission meeting is coincided with the 25th anniversary of the bilateral diplomatic relations. The countries emphasized importance of this meeting for ensuring preparations for organizing a visit of the Belarusian President to Mongolia.

Expressing their aspiration to broaden the trade and economic cooperation, the parties established a protocol at the end of the meeting.