Mongolian talent around the world
The Mongol Messenger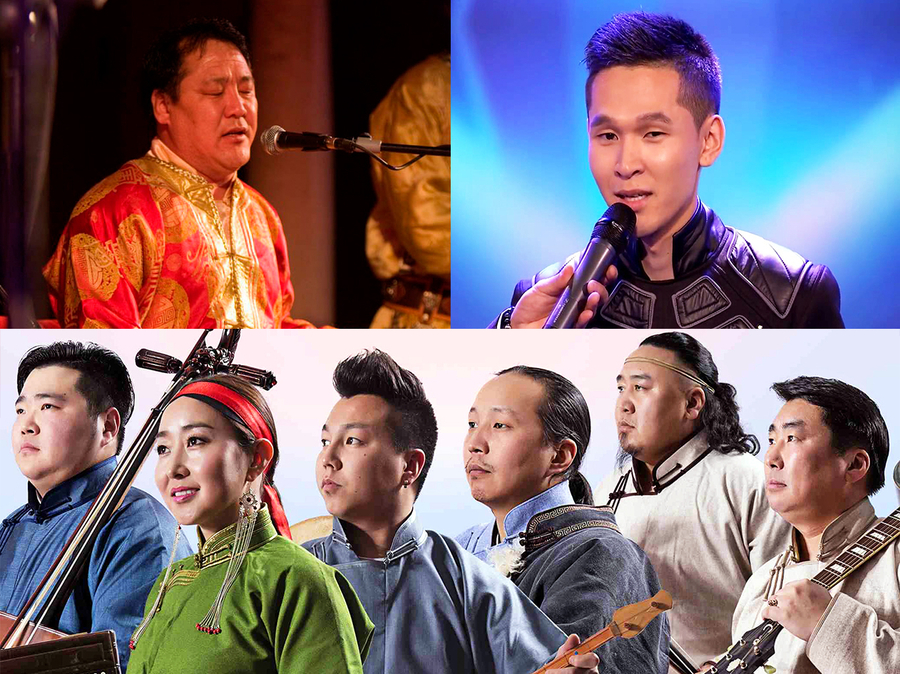 True artists never back down; they understand that they are the sons and daughters of a nation. Many Mongolian artists are acknowledged around the world and they glorify Mongolia's talented people.
New history-makers and infinite arts

Among the many folk art forms of Mongolia, is an exclusive type of singing called khoomei which is sometimes referred as overtone or 'throat' singing. One of the many excellent khoomei singers is Khosbayar Dangaa who promotes khoomei in Europe. Having lived and performed in Germany since 1996, he has made a huge contribution to bringing khoomei to the ears of western audiences. Khosbayar is known by his stage name Hosoo and usually plays with his Hosoo TransMongolia band. Although he has rarely performed in Mongolia, the artist is well-known in Mongolia by making the nation proud more than once by receiving 'The Prince of World Music' award, named after the Queen of Spain, and when he was shortlisted among the 10 finalists on Germany's Got Talent in 2009.
The Mongolian ethnic group 'Khusugtun' has certainly increased the popularity of traditional Mongolian music with their successful participation in the 2015 Asia's Got Talent by taking second place. Having entertained audiences in Saudi Arabia, Denmark, Sweden, Switzerland, Japan and France, the band plans to tour in Pakistan, Canada, the US and Japan this year. Group leader D.Ariunbold once said that everyone imagines Mongolian vast grassland and wants to visit Mongolia when they listen to the melody of Mongolian Morin Khuur.
Another Mongolian cultural phenomenon that captivates world audiences is contortion and those who have flaunted it around the world include eminent contortionists such as State Honored Artist L.Enkhtsetseg and, J.Erdenechimeg who has been promoting contortion for the last 50 years and teaches contortion at the O show at the Bellagio in Las Vegas. L.Oyungerel is a semi-finalist of the 2008 Britain's got Talent and O.Tsetseglen who combines contortion with snake performances.
Mongolia's Got Talent season 2 star B.Shijirbat is yet another Mongolian talent who has garnered the attention of the digital world. With his unique performance which is a combination of his own choreography and graphic animation admired by international audiences, Shijirbat quickly rose to social media stardom in Mongolia. Shijirbat's performance video has been shared on a number of foreign websites and watched more than 40 million times and became the most-watched Mongolian footage on the internet. Moreover, Dutch DJ and deep house music producer Sam Feldt offered to cooperate with the young artist. The depth of appraisal received by Shijirbat for his 'mind-blowing' and 'amazing' performance made Mongolians immensely proud.
All these talented individuals briefly introduced above have brought something new to the Mongolian art scenario; and by doing so, they are promoting Mongolian culture and arts around the world. Everything has a starting point, but art is infinite. Certainly, many more young artists will emerge, solidifying the presence of Mongolian art on the global scene.
B.Altankhuyag
This is an excerpt from an article originally appeared on the Mongolia Today magazine's issue No. 1 /40/ for January - March 2017.