Final stage of project on mother and child's health launched
Society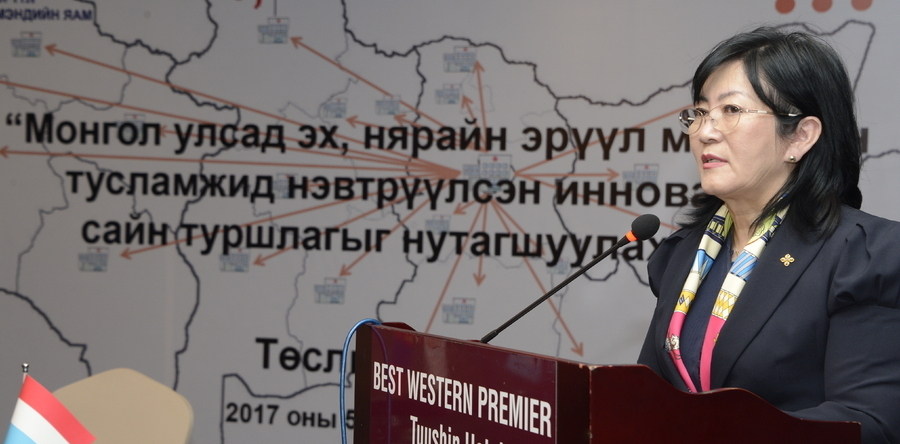 Ulaanbaatar /MONTSAME/ "Innovation in maternal and newborn health services, Mongolia: from pilot to Institutionalization", the exit phase of the Telemedicine project was launched today, May 29. The project has been under realization since 2007 with support of UN Population Fund and the Government of Luxembourg.
This highly innovative project connecting hospitals and healthcare facilities, and establishing a network of medical professionals nationwide with direct access to the capital, has promoted equitable access to quality maternal and newborn care in Mongolia. Thanks to it, the soums centers were connected to the National Health Center for Mothers and Children via online network, enabling the patients in rural areas to receive medical advice and required information without coming to the city.
The project contributed to reduction of maternal mortality, which decreased by 75 percent compared to that of 1990 as of 2015. In other words, 200 cases of maternal mortality was observed for each 100 thousand live births in 1990, and it went down to 25.2 in 2015.
Mongolia, thus, became one of the nine countries that have fulfilled their duties on reducing maternal mortality rates under the Millennium Development Goals, said Minister A.Tsogtsetseg.
Maternal mortality had increased for a certain period of time in 2016 due to the measles outbreak. This signaled for the necessity to maintain our previous success, said Sh.Enkhtur, director of the National Health Center for Mothers and Children. "A project unit to sustain the outputs of this project at the National Health Center so that the framework for reducing maternal and infant mortality will be more accountable", he added.
The final stage costs USD 2.3 million, and will comprise works such as conducting maternal and reproductive education training, capacity building for medical workers, and making online network and mobile technology an inseparable part of our healthcare system.
The project implementation agreement was signed today by authorities of the Ministry of Health, National Health Center for Mothers and Children, the Health Development Center, the Municipal Health Department and the National University of Medical Science.
Source: Ministry of Health
B.Amarsaikhan