Mongolia to Field Largest Squad Ever to Asian Games
Society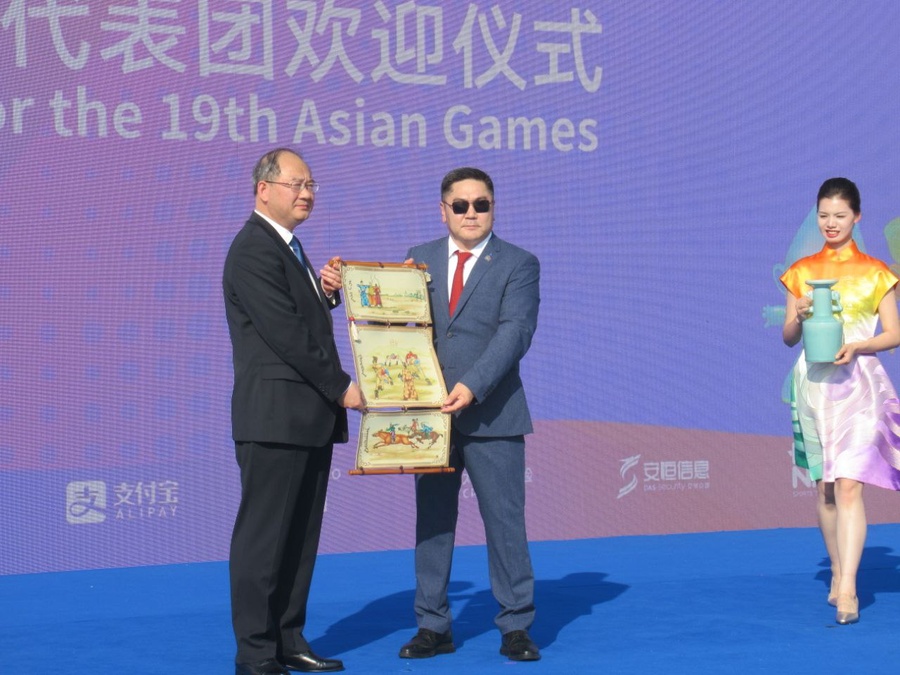 Ulaanbaatar, September 20, 2023 /MONTSAME/. Mongolia will field its largest squad of 403 athletes for the first time to the Hangzhou Asian Games. The Games will begin on September 23, 2023.

"This is our biggest squad. China is our good friend. We wanted to field a big team here. We will compete in 34 sports, which is also an all-time high at an Asian Games for Mongolia," said Chef de Mission of the Mongolian delegation Ganbaatar Amgalanbaatar.
"We are fielding many athletes in team sports, which is why our squad is big. We are also trying to encourage youth in Mongolia to play sports, and many members of our team are youngsters," Ganbaatar noted.
According to the team leader of Mongolia's Asian Games squad, the country's best hopes of winning a medal are in wrestling, where they have won 12 of their 25 gold medals in the Asian Games since first participating in 1974. Mongolia will field teams in football, basketball, cricket, and volleyball, but wrestling is its strongest sport.
"Our main hopes of winning medals will be in wrestling, as before. But we also have high hopes for shooting and boxing," Ganbaatar pointed out.
Meanwhile, the Hangzhou Asian Games Village Mayor Li Huolin, who welcomed the Mongolian team to the Asian Games, noted that the Village was all about "being Green, Smart, Economical and Ethical."
In addition to the main Athletes' Village in Hangzhou, there are also five sub-villages for competition zones in Ningbo, Wenzhou, Jinhua, Tonglu, and Chun'an throughout Zhejiang Province.