Deer Stone Monuments Added to UNESCO World Heritage List
Society
Ulaanbaatar, September 19, 2023 /MONTSAME/. The Deer Stone Monuments and Related Bronze Age Sites in Mongolia were added to the UNESCO World Heritage List at the extended 45th session of the World Heritage Committee. The session is taking place in the Kingdom of Saudi Arabia on September 10-25, 2023.
Located on the slopes of the Khangai Ridge in central Mongolia, these deer stones were used for ceremonial and funerary practices. Dating from about 1200 to 600 BCE, they stand up to four meters tall and are set directly in the ground as single-standing stones or in groups and are almost always located in complexes that include large burial mounds called khirgisüürs and sacrificial altars. Covered with highly stylized or representational engravings of stags, deer stones are the most important surviving structures belonging to the culture of Eurasian Bronze Age nomads that evolved and then slowly disappeared between the 2nd and 1st millennia BCE.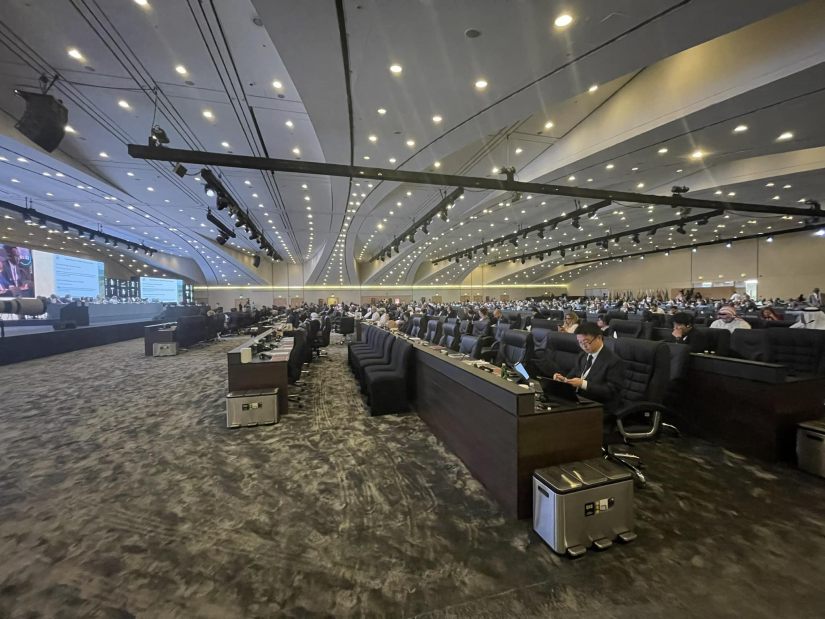 UNESCO's Convention Concerning the Protection of the World Cultural and Natural Heritage is an international treaty signed on November 23, 1972, which created the World Heritage Sites with the primary goals of nature conservation and the preservation of cultural properties. To date, more than 190 countries have ratified the Convention, and 1,172 World Heritage Sites (913 cultural, 220 natural, and 39 mixed properties) exist across 166 countries.
Mongolia joined the World Heritage Convention in 1990. In addition to the Deer Stone, Mongolia has inscribed five World Heritage Sites, namely Uvs Nuur Basin (2003), Orkhon Valley Cultural Landscape (2004), Petroglyphic Complexes of the Mongolian Altai (2011), Great Burkhan Khaldun Mountain and its surrounding sacred landscape (2015), and Landscapes of Dauria (2017).
According to the 1972 Convention, to be added as a World Heritage Site, cultural and natural heritage must have outstanding universal value and meet at least one of the ten criteria. Furthermore, World Heritage Sites must also have Authenticity and Integrity.