UNDP Resident Representative Presents Letter of Credence
Politics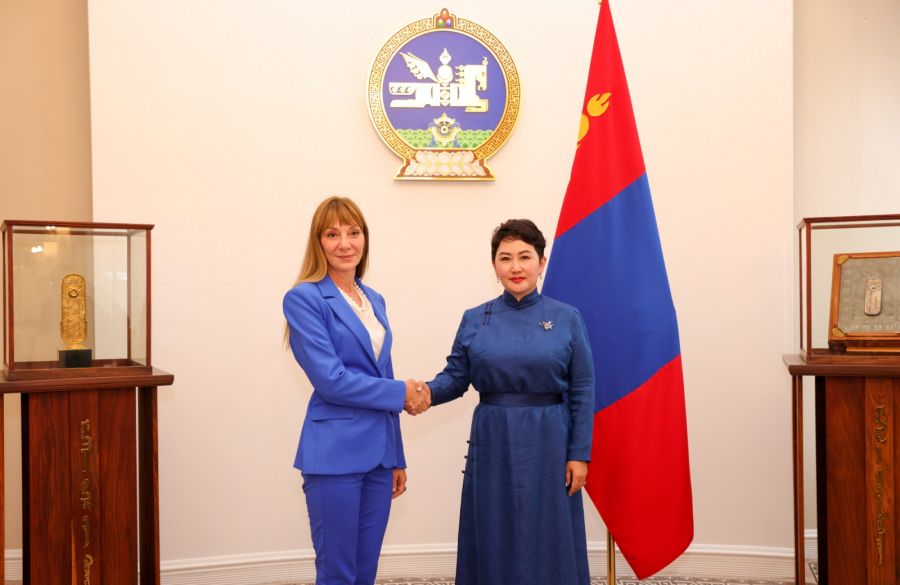 Ulaanbaatar, September 6, 2023 /MONTSAME/. Newly appointed UNDP Resident Representative in Mongolia Matilda Dimovska presented her letter of Credence to Minister of Foreign Affairs B. Battsetseg Batmunkh on September 5, 2023.

Minister of Foreign Affairs B. Battsetseg pointed out that the United Nations has consistently supported Mongolia's social and economic goals and expressed its active cooperation with the United Nations Development Program Resident Mission.

She also noted that the activities implemented by the United Nations Development Program in Mongolia will greatly contribute to the promotion and advancement of the stable and inclusive development of Mongolia, and underscored she would cooperate more actively with the UNDP to intensify the implementation of the Sustainable Development Goals (SDG), priorities and initiatives of the country.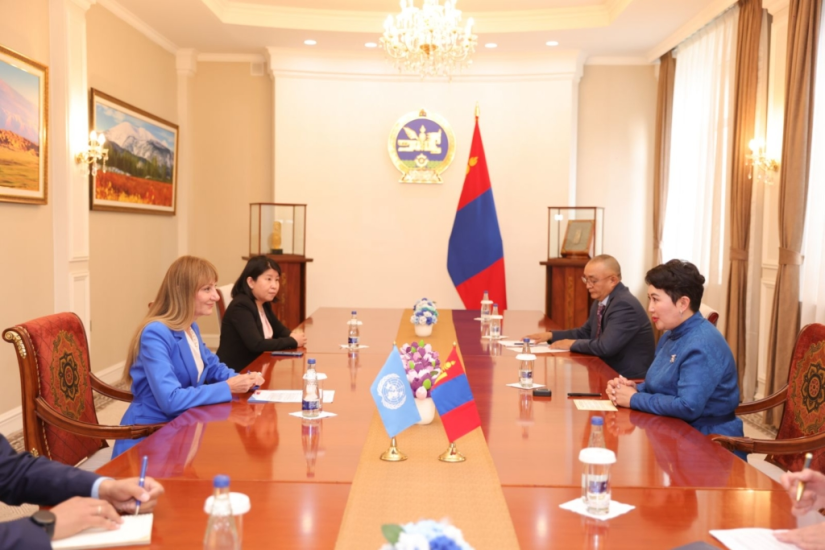 UNDP Resident Representative Matilda Dimovska said that the UNDP will continue to support the SDG implementation and the goals of the long-term development policy "Vision-2050" and expressed her commitment to expand and develop the development cooperation between Mongolia and the United Nations.
Resident Representative Matilda Dimovska has been working for the United Nations Development Program since 2007. Prior, she worked in the regional offices of Europe and the Commonwealth of Independent States, as well as in the Resident Missions in Turkey, Moldova, Georgia, and North Macedonia.