Resounding Success of Tenger Ayalguu on International Stage
Society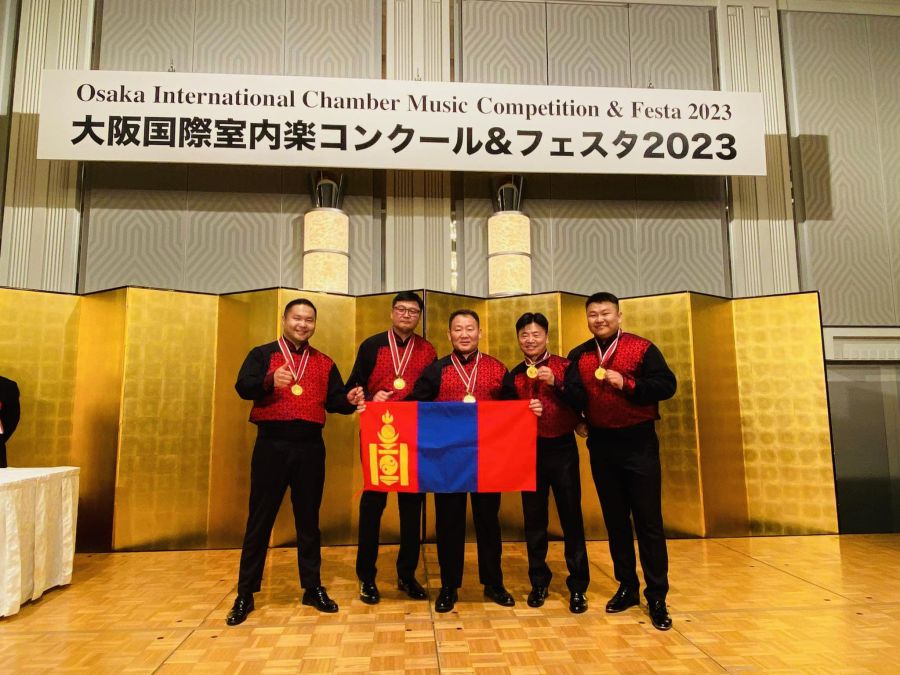 Ulaanbaatar, May 22, 2023 /MONTSAME/. The Osaka International Chamber Music Competition and Festa 2023 took place on May 12-18, and 89 ensembles hailing from 30 countries, including the USA, France, Germany, Austria, England, Switzerland, Japan, Russia, Moldova, and the Netherlands, vied for the top honors.
The Mongolian folk ensemble "Tenger Ayalguu" achieved a remarkable triumph at the competition. Their mesmerizing performance captivated the jury, earning them not only the prestigious Menuhin Gold Prize /equivalent to First Prize/, but also the Folkloric Special Prize and Online Audience award. Dressed in stunning red and black traditional costumes, the five musicians showcased their exceptional talent on eight Mongolian traditional musical instruments. They garnered an impressive 107 votes, surpassing the combined total of votes received by the other two finalists.
Tenger Ayalguu has not only earned accolades but also an exciting opportunity. Their appealing achievement grants them eligibility to embark on a concert tour in Japan in 2025.
In addition, the ensemble is the Best Asian Folkloric Ensemble of 2006.