Over 42 Million Trees to be Planted in 2023
Society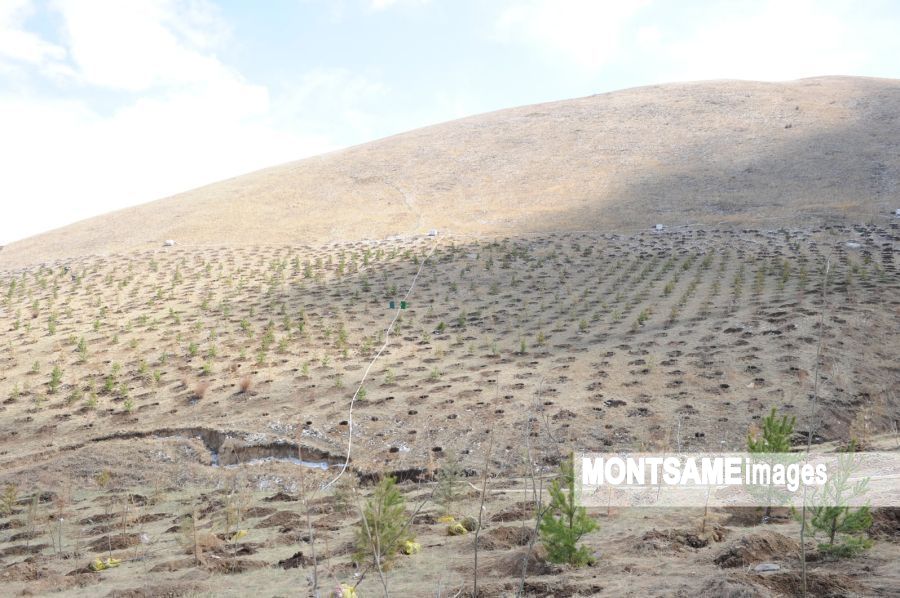 Ulaanbaatar, April 20, 2023 /MONTSAME/. Ulaanbaatar, April 20, 2023 /MONTSAME/. Under the "One Billion Tree" National Campaign initiated by President of Mongolia Ukhnaagiin Khureslukh, 42.9 million trees will be planted throughout the country in 2023.
"Since 2021, Mongolia has planted over 17 million trees," noted B. Bat-Erdene, Minister of Environment and Tourism, during the briefing on the implementation of the "One Billion Trees" National Campaign.
In Mongolia, there are 336 tree nurseries, covering an area of 1,750 hectares, with an average area of over five hectares per nursery. By the end of 2022, 51.3 million seedlings and saplings had been planted in these nurseries.
Within the scope of the National Campaign, 1,017 teachers were trained in tree planting and care. A "Forestry" program has also been launched by National University of Mongolia, and 52 students have enrolled in the program for the 2022-2023 academic year. Mongolian University of Life Science, in collaboration with the Ministry of Defense, has organized a comprehensive 40-hour training program, which involved 23,600 citizens on tree planting methods and techniques. Additionally, 120 citizens have received specialized training to become certified tree-planting trainers.
The capital city of Ulaanbaatar has a total land area of 470.444 hectares, of which 116.258 hectares or 24.7 percent are forest resources area. Of this forest resources area, 95.233 hectares or 84.4 percent are forest area, while 17.543 hectares or 15.6 percent are not covered with forest. Out of the Area not covered with the forest, 17.098 hectares need to be afforested. "One Billion Tree" National Campaign aims to increase the forest areas of the capital city from 20.2 percent to 22.9 percent by 2030.
As part of the Strategic and Action Plans for implementing the "One Billion Trees" National Campaign in 2022-2030, a total of 120 million trees will be planted in Ulaanbaatar. The Plan involves planting 20.7 million trees in an area of 12.948 hectares for afforestation and forest restoration, 34.3 million trees in windbreaks areas (3500 hectares), and 65 million trees in urban green spaces (3750 hectares). As a result, green space per person is expected to increase from 5.1 square meters in 2021 to 25 square meters by 2030.