Mongolia-China Business Forum in Ulaanbaatar
Economy
Ulaanbaatar, March 17, 2023 /MONTSAME/. Sustainable Investment Summit 2023 or Mongolia-China Business Forum was launched on March 16, in Ulaanbaatar. The forum, which brought together representatives from the banking, finance, agriculture, mining, and construction sectors, will continue for 3 days.
Mongolian Youth Federation and Mongolia-China Trade and Economic Cooperation Association are jointly organizing the forum, which is attended by over 200 Chinese investors who are interested in investing in the abovementioned sectors, and more than 200 enterprises and 250 entrepreneurs on the Mongolian side. This is the largest business event organized in the past 10 years, since the visit of Premier Wen Jiabao of the State Council of China in 2010.
In his opening remarks, noting the fact that the cooperation between youth organizations of the two countries has been expanding, besides the growing cooperation in other sectors, such as politic, society, economy, and humanity, President of the Mongolian Youth Federation B. Sergelenbaatar said, "This forum will provide a platform for representatives of Mongolian and Chinese business communities to introduce and discuss their projects and investment possibilities. Investment is a mechanism to boost the development of a country. The economic development, increased production, and improved trade turnover will result in new jobs, competitive salaries, and solutions to many challenges that youths have faced."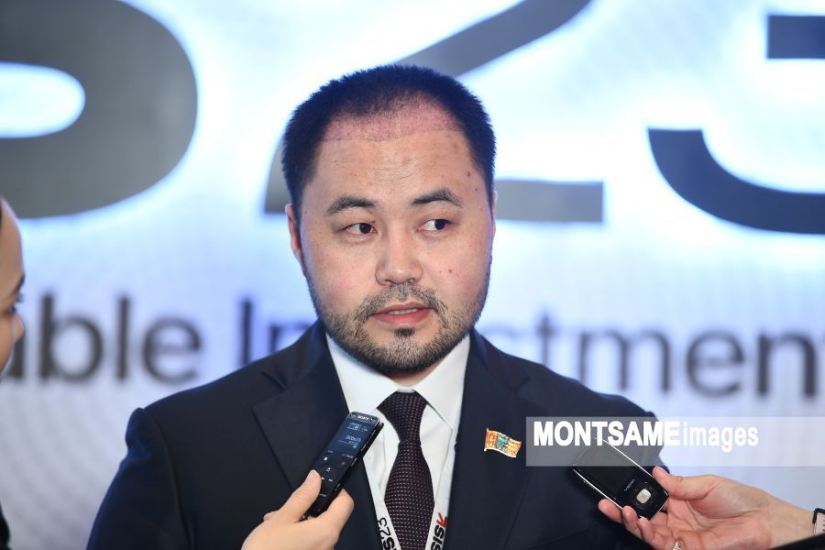 A member of the Mongolia-China Trade and Economic Cooperation Association Wei Shan Dong said "I hope this forum will unfold many opportunities for businesses. China and Mongolia, connected by mountains and rivers, share weal and woe. It is an inevitable choice for both sides to maintain and develop bilateral relations, especially in economy, trade, and investment spheres."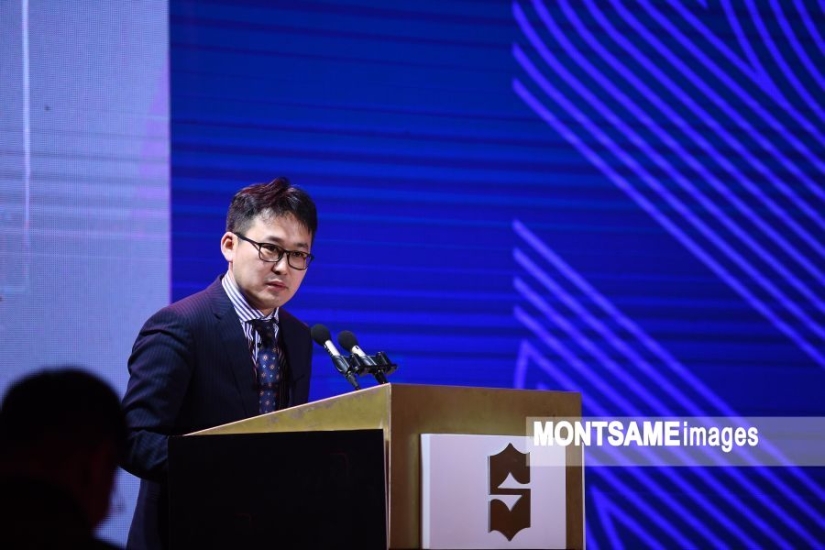 During the forum, while highlighting the significance of this forum in expanding the trade ties between the two countries, increasing the investment in Mongolia, and intensifying the joint commitments for the regional environment, Minister of Justice and Home Affairs Kh. Nyambaatar gave a speech on "Current Situation and Legal Framework of the Foreign Investment". Then, the presentations were made by Governor of the capital city, Mayor of Ulaanbaatar D. Sumyabazar on "Investment Policy and Plan of Ulaanbaatar City", and by Deputy Minister of Food, Agriculture and Light Industry M. Gankhulug on "Policies and Cooperation Opportunities in Agriculture".
Moreover, Capitron bank of Mongolia announced their plan to provide businesses with loans under favorable conditions with USD 100 million in financing from China. Representing the China-France Agricultural Science and Technology Park, Wanshi Jie said "I believe that Mongolia and China can support each other and maintain mutually beneficial cooperation in all sectors. For our side, we are more interested in projects, related to the mining, railway, transportation, urban development, energy, education, and medical sector. In 2022, our company made investments worth RMB 12 billion."
China is the leading investor of our country and has invested USD 5. 4 billion so far. Trade turnover between the two countries was USD 41.2 million in 1990 and reached USD 11 billion last year. During the State Visit of President of Mongolia Ukhnaagiin Khurelsukh to China, the sides agreed to set a goal of attaining USD 20 billion worth of trade turnover.
According to the study, foreign investment accounts for 10% of GDP and 30-50% of the total investment of our country. Enterprises with foreign investments pay income taxes, on average, MNT 200 billion to the state budget annually.
There are 14 thousand enterprises with foreign investment registered in Mongolia, of which 50 percent are companies with Chinese investments.
On the first day of the Mongolia-China business forum, 17 Mongolian companies successfully agreed with Chinese investors to attract investments worth USD 258 million.