Two Mongolian Organizations Receive International Awards in the Field of Technology
Society
Ulaanbaatar, March 17, 2023 /MONTSAME/. The "Women in Tech Global" movement, which aims to increase the participation of girls and women in the field of technology, has awarded the best Asian Initiative Award to Mongolia's NGO "E-Gobi" and the "ICT Group."
This was announced on March 8 at the Shangri-La hotel during the "Women in Tech: Time for Change" conference for women in the technology industry.
Winner of the award, E. Erdenesuvd, executive director and teacher of the Umnugobi aimag's "E-Gobi" technology training and research NGO: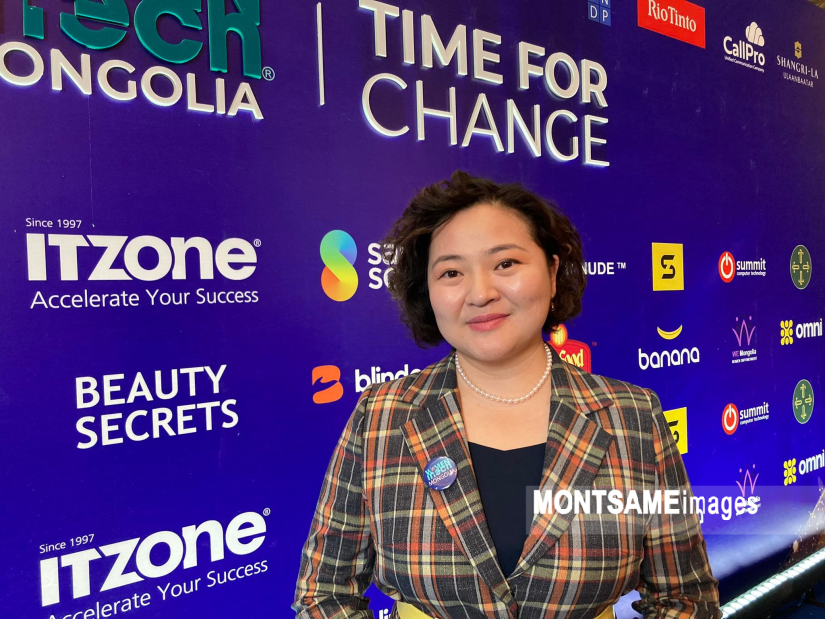 "In collaboration with UNICEF, our organization has implemented a technology training project involving girls who live in school dormitories in soums. We have robot workshops and clubs, we have switched from home to classroom training, and we have trained 600 children in the last seven years. Children even traveled from Ulaanbaatar to participate in our workshops. Because the cost of the course is high and teaching materials must be purchased separately, only eight to ten children are accepted and taught at one time. During "Invention Time," our students look at the robots in the textbook and not only assemble and program them in the correct sequence, but they also invent new robots themselves. Our children are currently working on the project of creating a helper robot, this project will aid in the development of Mongolian children's imagination and their ability to see the big picture.
Today, Mongolian children can go anywhere in the world to study. We are trying to make people understand that it is possible to build necessary infrastructure in our country using technological solutions. Women and mothers are excellent educators and mentors. Women's participation in the field of technology is increasing. We will teach young Mongolian citizens of the twenty-first century skills that they can use right away when they enter society and begin working. Technological innovation is helping us in our efforts" she said.
N. Enkhsaikhan, representative of the "Women in Tech" organization in Mongolia and organizer of the "Women in Tech: Time for Change" conference said: "The participation of Mongolian women in the technology sector is increasing year by year. The number of private-sector start-up companies has been growing, particularly in this sector. In addition, the Ministry of Digital Development and Communications was established.
Ambassadors of five different countries in Mongolia came to participate in our conference. They expressed their views and positions on the need to increase women's participation in Mongolia's information and technology sector, and they praised the fact that this initiative reaches hundreds of women and girls through the "Women in Tech" movement.
Ambassador of Canada H.E. Ms. Catherine E. Ivkoff, Ambassador of the United States H.E. Mr. Richard L. Buangan, Ambassador of India H.E. Mr. MP Singh, Ambassador of Australia H.E. Ms. Katie Smith and Ambassador of the European Union H.E. Ms. Axelle Nicaise were invited to the conference. A discussion was held on the significance of innovation and technological participation in strengthening the position of Mongolian girls and women in society and the economy.
Panelists emphasized that educating and training girls and women in STEAM fields such as science, technology, engineering, arts, and mathematics will change their lives and benefit the country's future.