Views exchanged on implementing mutually beneficial projects
Politics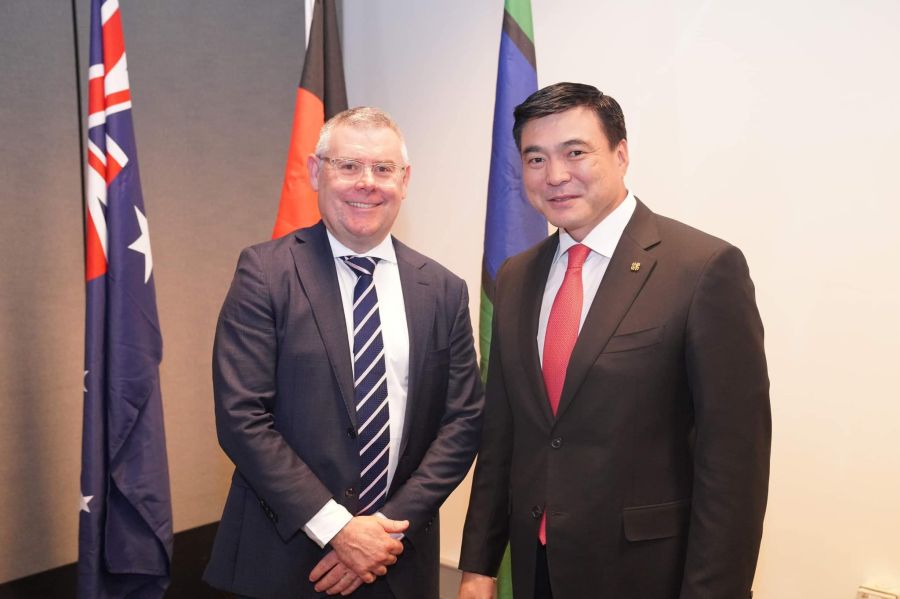 Ulaanbaatar /MONTSAME/. Deputy Prime Minister of Mongolia S.Amarsaikhan held an official meeting with Minister for Agriculture, Fisheries and Forestry and Minister for Emergency Management Murray Watt on September 20, and discussed the emergency and agricultural sectors of the two countries.
At the beginning of the meeting, the parties exchanged greetings on the 50th anniversary of the establishment of diplomatic relations between Mongolia and Australia and emphasized the importance of developing relations between the two countries, especially in the fields of agriculture and emergencies in the next 50 years.
The parties noted that there is ample opportunity to expand cooperation in the agricultural sector, which plays an important role in the economy of Mongolia and Australia, and to implement mutually beneficial projects, and expressed their interest in fully utilizing the potential. The parties also noted the importance of reducing the risk of natural disasters caused by global warming and climate change, actively participating in Asia-Pacific regional cooperation, and exchanging mutual experiences.
Minister Murray Watt thanked Deputy Prime Minister S.Amarsaikhan for participating in the 'Asia-Pacific Ministerial Conference on Disaster Risk Reduction' which was held in Brisbane on September 19-22, 2022.
Deputy Prime Minister S.Amarsaikhan congratulated the Australian government for organizing the conference at a high level and expressed his confidence that the conference will make a significant contribution to the efforts to reduce the risk of disasters in the countries of the Asia-Pacific region.