Minister of Environment and Tourism meets ANA Holdings President
Society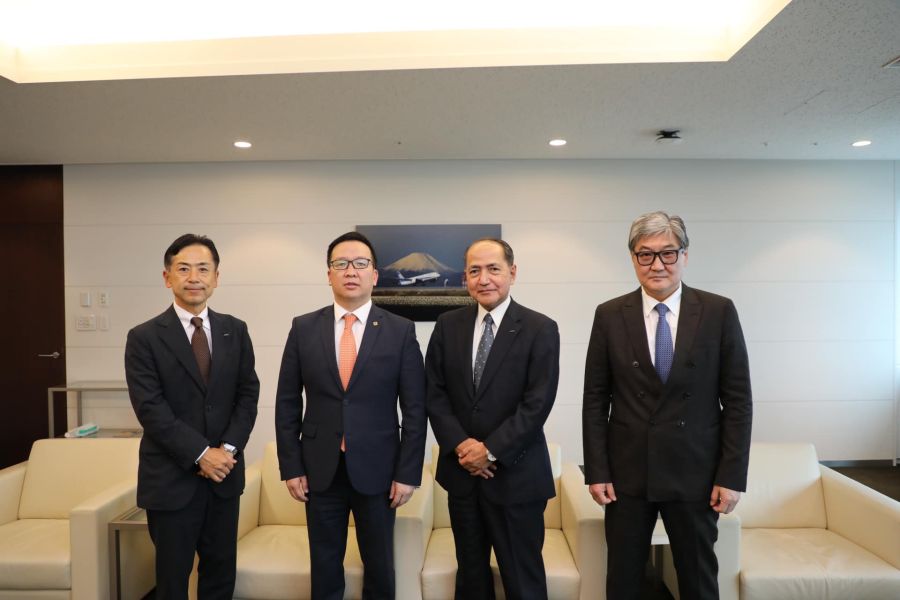 Ulaanbaatar /MONTSAME/. Minister of Environment and Tourism B.Bat-Erdene is paying an official visit to Japan on May 16-20. As part of his visit, the Minister held a meeting with President and CEO of ANA Holdings Mr. Koji Shibata.
Due to the global outbreak of the pandemic, the flow and frequency of Japanese civil aviation flights have been reduced by about 20 percent, and some flights have been temporarily suspended. Mr. Koji Shibata expressed confidence that the pandemic will subside and the overall situation will improve in the near future.
The sides exchanged views on the civil aviation situation, tourist flow, weather, and geographical features of the two countries. Minister B.Bat-Erdene also expressed his willingness to intensify cooperation in civil aviation and further advance traditionally friendly relations between the two countries.
Minister B.Bat-Erdene noted that special attention is being paid by the Government of Mongolia to developing the free air transport market and increasing the flow of tourists.
At the end of the meeting, Mr. Koji Shibata expressed interest to cooperate in launching direct flights of ANA Holdings to Mongolia and expand cooperation in this sector.
Present at the meeting were Ambassador of Mongolia to Japan D.Batjargal, Director of the Tourism Policy and Coordination Department of the Ministry of Environment and Tourism B.Bolortuya and Chairman of the Mongolian Tourism Association D.Gantumur.