Mountaineer B.Gantulga steps on 'Annapurna I' peak
Sports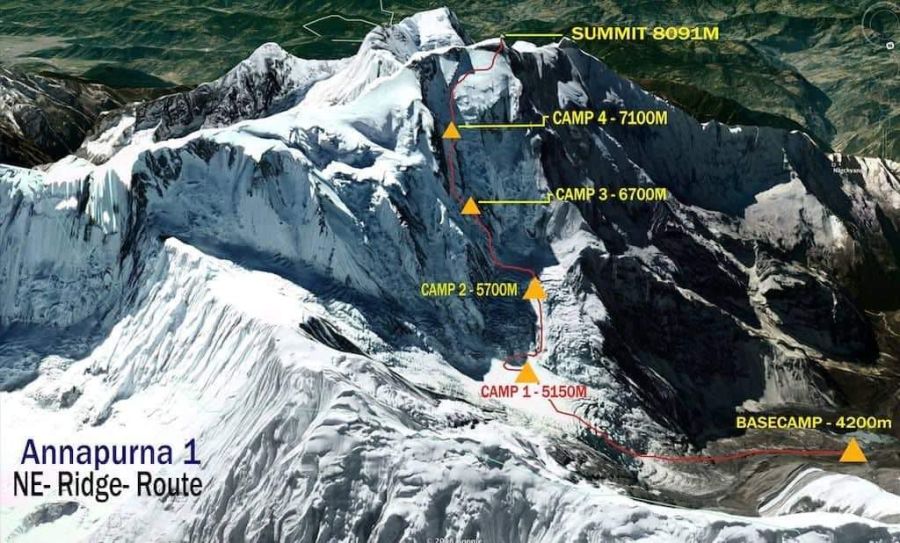 Ulaanbaatar/MONTSAME/. A member of 'Khairkhan Ayalagch' hiking club, coach of the Khairkhan climbing team, and master of mountain sports B. Gantulga is continuing climbing up the peaks of the Himalayas, the roof of the world.
Mountaineer B.Gantulga successfully climbed up 'Annapurna I', the highest peak of the Annapurna mountain range, and hoisted the Mongolian national flag on April 28. Mount Annapurna, 8,091 meters above sea level, is the tenth tallest mountain in the world.
The main peak of the Annapurna massif is the most dangerous, with a 29 percent fatality rate for mountaineers who try to climb it. Since 1900, out of a total of 244 expeditions, 72 climbers did not return. This means that Annapurna is one of the world's hardest mountains to climb.
Previously, mountaineer B. Gantulga successfully climbed up the snowy peaks of Mongolia over 60 times. He stepped on South America's summit Aconcagua (6965 m), Kilimanjaro (5895 m) in Africa, and European's Elbrus (5641 m and 5621 m) in 2014 and 2018, respectively.
Mongolian mountaineers have successfully climbed up six of the world's 14 peaks at an altitude of over 8000 meters above sea level, and raised the national flag of the country.
In the frames of the 'Mongolian Dream-14' project, Mongolian climbers aim to climb these 14 peaks and raise the national flag of the country.