Mongolia awards UNESCO officials for outstanding contribution to improving education sector
Society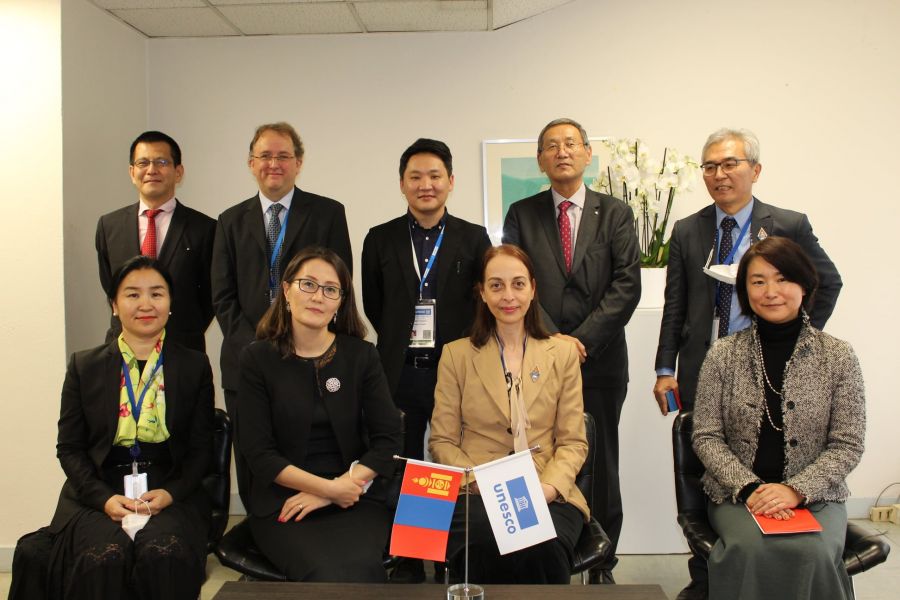 Ulaanbaatar /MONTSAME/ UNESCO has made a valuable contribution to the development of Mongolia's education sector over the past decade by conducting policy reviews and baseline studies, such as the Education Policy Review Report, TVET Policy review, and the Country Background Report on the Education sector.
UNESCO officials, Ms Marielza Oliveira and Mr Gwang-Chol Chang, who played a vital role in developing these policy documents, were awarded the Honorary Decoration for the Achievement in the Field of Education, and Ms Satoko Yano, Mr Keith Holmes, and Mr Hiromichi Katayama were awarded the Certificate of Appreciation. The awards were handed over by H.E. U.Nyamkhuu, Ambassador Extraordinary and Plenipotentiary of Mongolia to the French Republic, Mr. D.Badarch, Advisor to the Minister, Mr. S.Boldsaikhan, Secretary-General of the Mongolian National Commission for UNESCO, and Ms. S.Uyanga, Counselor at the Embassy of Mongolia to France, on behalf of L.Enkh-Amgalan, Minister of Education and Science of Mongolia, at the UNESCO Headquarters in Paris, France on November 19, 2021.
The policy reviews and reports developed by these officials together with the Mongolian experts have made a valuable contribution to the development of a package of education laws currently being discussed by the Mongolian Parliament. In addition, these reports and studies contain recommendations for identifying ways to improve the education sector in line with the 2030 Agenda for the Sustainable Development Goals and Mongolia's long-term development policy, 'Vision 2050'.
Source: Mongolian National Commission for UNESCO