President U.Khurelsukh becomes acquainted with operations at reforestation areas
Society
Ulaanbaatar /MONTSAME/. On October 6, President of Mongolia U.Khurelsukh became acquainted with the operations at reforestation areas and sapling farms.
First, he visited the test area of World Garden Mongolia NGO. Although there used to be larch forest at Bayanzurkh Mountain until the year of 1989, 420 hectares of forest area have been lost due to factors such as illegal logging and migration of moths from Siberia. Thus, a project is currently being implemented to grow 1,080 larch and 8,440 elm trees in an area of 5.32 hectares.
The project utilizes a solar-powered drip irrigation system that can be controlled through a smartphone application. A total of 1 million trees are planned to be jointly planted with organizations, entities, and citizens, and turn the area into a recreational area, introduced Head of World Garden Mongolia NGO D.Erdenechuluun.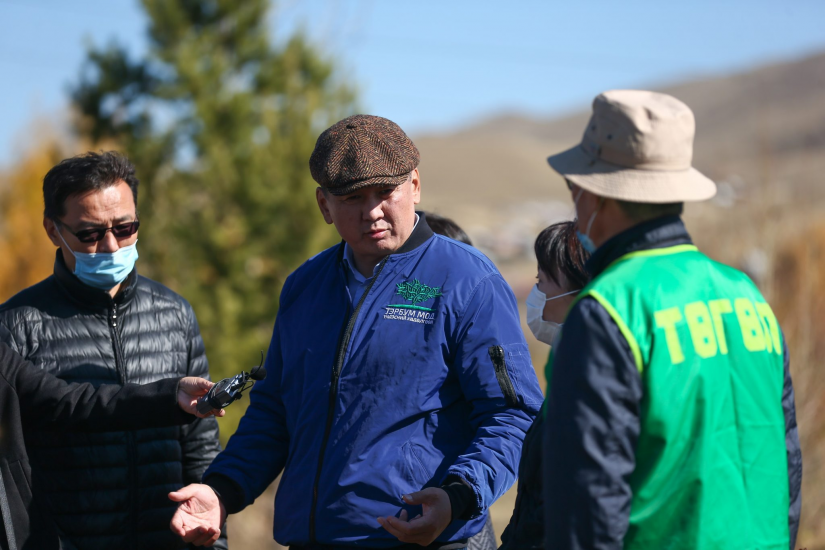 Afterwards, the President visited the sapling farm of Tugul LLC, located in the capital city's Sukhbaatar district. Aside from growing and selling over 20 types of bushes and shrubs on a 50 hectare land, the company plants large trees. Each year, saplings for 300-340 thousand larch trees and 120-140 thousand deciduous trees are grown. The company representatives put some requests including supporting tree farms by the Ministry of Food, Agriculture, and Light Industry by involving them in loans and providing them with equipment and other necessary supplies and substances.
President U.Khurelsukh also visited the Friendship Garden Park being established in the framework of the 'Green Wall' Mongolia-South Korea joint project. The works being carried out at the park in an area of 40 hectares in the capital city's Sukhbaatar district is currently at over 90 percent. With bike paths, a sports field, a playground, and parking space with a capacity of about 100 vehicles available, over 80 types of trees and plants have been planted in the area.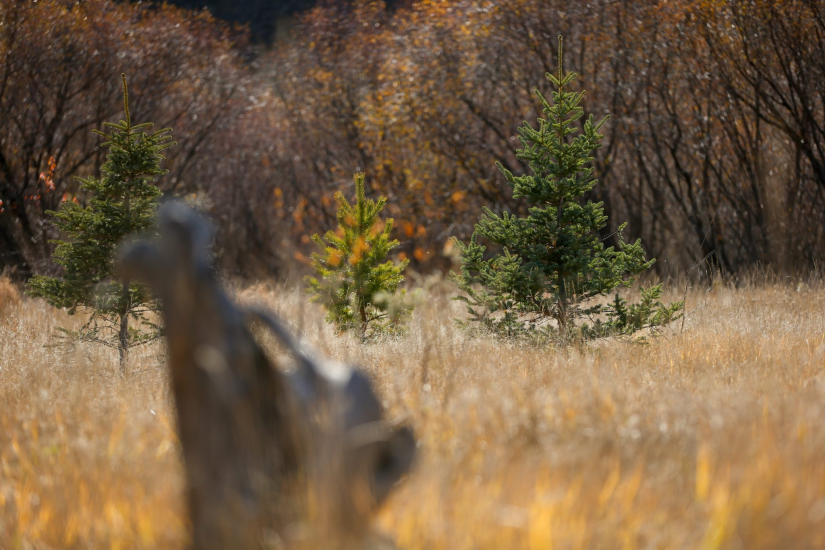 President of Mongolia U.Khurelsukh said, "Large-scale mining companies, public and private entities, and aimags have begun to join the Billion Trees national campaign. We will only be able to get behind our goal through the joint efforts of the government, private entities, and citizens. In the coming month, a conference is planned to be organized for those in the forest sector. We will ensure our preparations in winter."
To plant one billion trees, the national campaign is planned to be implemented in three phases:
• Preparatory phase: 2021-2024,
• Intensification phase: 2024-2026,
• Sustainable implementation phase: 2027-2030.