Head of Parliamentary Subcommittee meets U.S. Embassy representatives
Politics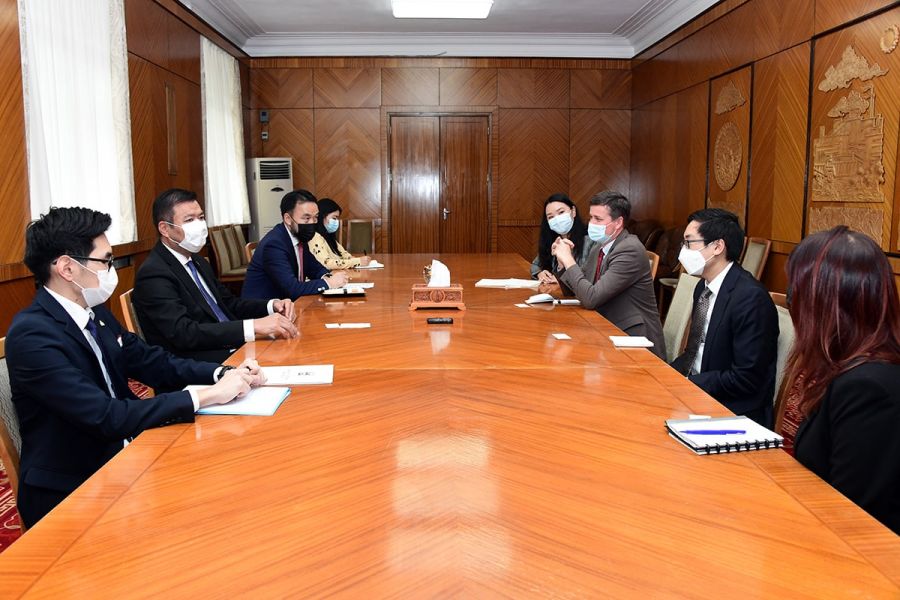 Ulaanbaatar /MONTSAME/ On September 17, B.Enkhbayar, Member of Parliament and Head of the Subcommittee on Human Rights, had a meeting with Kelly Busby, Chief of the Political Section, and John Cheng, Chief of the Economic and Trade Division, of the U.S. Embassy in Ulaanbaatar.
At the beginning of the meeting, MP B.Enkhbayar underscored that this meeting coincides with Chairman of the State Great Khural G.Zandanshatar's official visit to the United States and that the elevation of bilateral relations to a strategic partnership has been of great significance in expanding economic cooperation between the two countries. He also expressed hope that important decisions reinforcing the common values of political, economic, trade and business cooperation will be made as a result of the visit.
The Embassy representatives said they have been focusing on increasing trade and investment flows between the two countries by making a substantial amount of investment to the wool and cashmere industry in support of the creation of a world-known national brand and cooperating in the implementation of the Agreement on Transparency in Matters Related to International Trade and Investment between Mongolia and the United States. Stressing the importance of the successful implementation of the Transparency Agreement, the U.S. side inquired about the Mongolian parliament's anti-corruption lobby.
MP B.Enkhbayar said a five-member anti-corruption lobby has been established in the State Great Khural and all of the members play leading roles in strengthening the legal framework against corruption.