Speaker meets French senators
Politics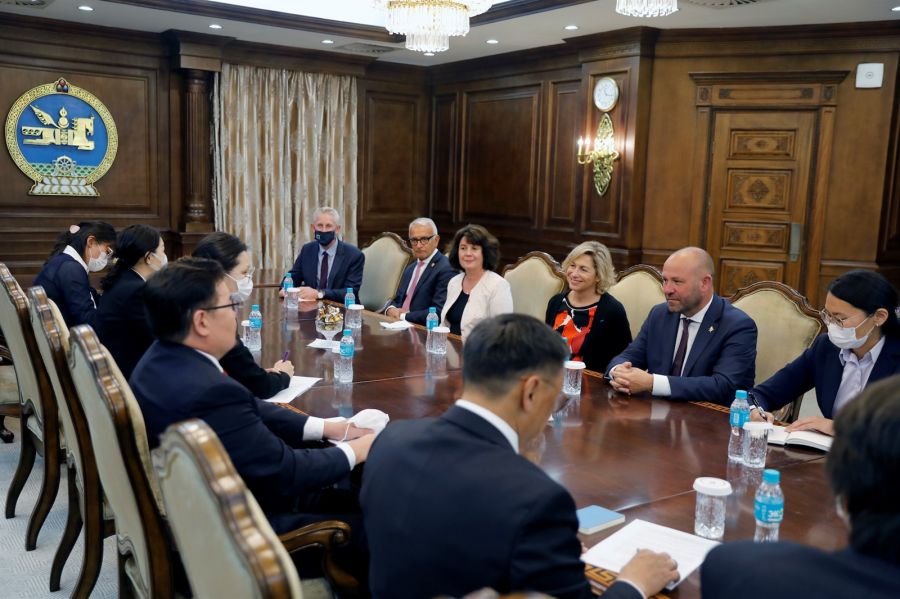 Ulaanbaatar /MONTSAME/ Chairman of the State Great Khural G.Zandanshatar held a meeting with representatives led by chair of the French-Mongolian friendship group in the Senate of France Philippe Mouiller.
The Speaker, at the beginning of the meeting underscored that the French Republic - a third neighbor and a close friend of Mongolia's – has supported Mongolia's democracy from the outset and that the two countries have been working together through their shared values of democracy, human rights, and freedom, expressing gratitude to the senators for paying a visit to Mongolia amid the pandemic.
"France has provided medicine and medical equipment including oxygen therapy equipment to aid Mongolia's efforts to prevent and cope with infections. I am also grateful for its USD 242 million contribution to the COVAX program," said Speaker G.Zandanshatar, voicing Mongolia's willingness to strengthen its cooperation with France in the sectors of trade, economy, health care, education, culture, and security and establish comprehensive strategic partnership with the country.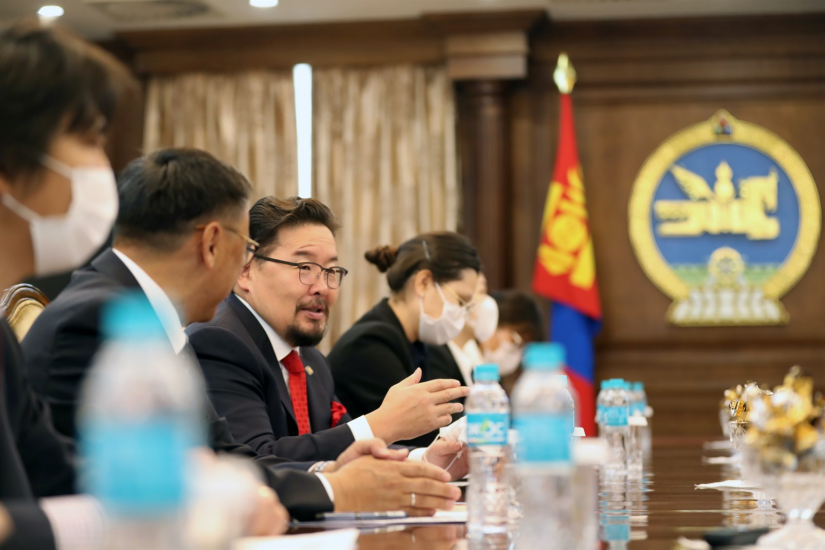 "We would like to cooperate in culture, specially in film production. Mongolians are fond of French films and know a lot about French literature and poetry. There is very few who have not read a work of the famous Alexandre Dumas. We can collaborate on a film depicting the nomadic culture and history," added the Speaker.
"Mongolia's economic growth has reached 6.3 percent amid the pandemic. We are faced with the necessity of living and working with the pandemic although it is certain that we will overcome the risks. We are determined to cooperate with our friends in every way to use the opportunity behind the crisis as a development lever,"
Chair of the French-Mongolian friendship group in the Senate of France Philippe Mouiller expressed his hope that the cooperation between the two countries will be mutually beneficial and fruitful and said the French side is full of will to contribute to the development of Mongolia and join forces.
Vice chair of the France-Mongolia friendship group Pascal Martin and group members Nathalie Delattre and Marie-Pierre Richer talked about how they are having important meetings and mapping out new areas of cooperation, showing readiness to play a key role in having the parliaments of the two countries exchange experience in drafting, approving, and implementing laws and elevating relations between the two countries to comprehensive strategic partnership.
The senators also undertook to support Mongolian athletes in successfully participating in the 2024 Olympics, which will take place in France.