Gandantegchinlen Monastery area to be developed into cultural tourism zone
Society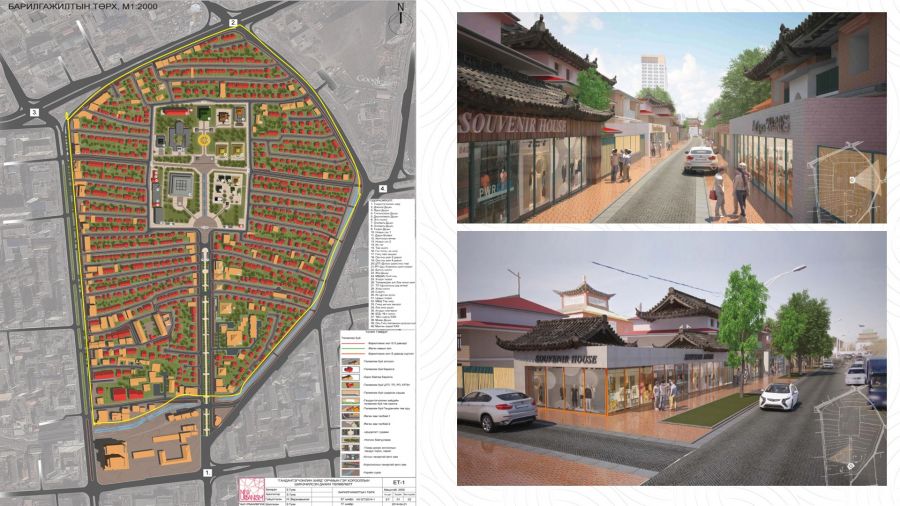 Ulaanbaatar /MONTSAME/. At its regular meeting today on June 23, the Cabinet supported the suggestion to develop the nearby area of Gandantegchinlen Monastery into a cultural tourism zone, and gave out orders to develop a feasibility study and corresponding blueprints for the project.

The Gandantegchinlen Monastery area covers a total of 55.8 hectares of land in the capital city's Bayangol district. With 5,743 citizens of 1,642 households living in the area, 174 entities and organizations run their operations. As it is one of the main tourist attractions in the city, the number of tourists visiting the monastery have increased each year.
Plans for re-planning the ger district near Gandantegchinlen Monastery was approved by the Citizens' Representative Khural of the Capital City in 2015. With 6,740 citizens of 1,568 households living in the 55.8 hectares of land, buildings were planned to be built no more than 5-storeys high in the area alongside the maximum height of such buildings to be 15 meters. Various projects and programs for developing the site of the monastery, preserving historical residences, as well as developing the area into 'Bogd Zonkhova' complex have been implemented with financing from the capital city budget, private entities, and donations from citizens since 2012.