Construction of Tavan Tolgoi coal concentrator to commence within third quarter
Society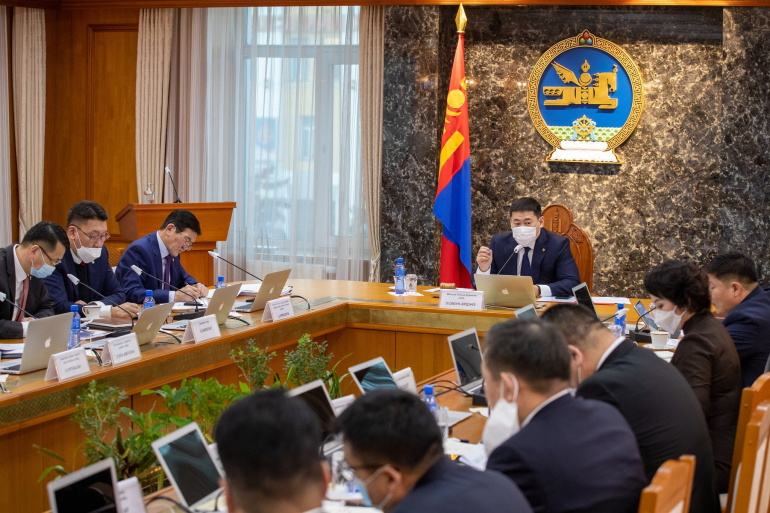 Ulaanbaatar /MONTSAME/ At its regular meeting on April 28, the Cabinet approved a resolution on the measures to intensify activities to exploit the Tavan Tolgoi coal deposit.
According to the resolution, corresponding ministers were charged to launch projects which are included in the construction of Tavan Tolgoi Production and Technology Park and the construction of coal concentrator respectively within the third quarter of this year, according to the feasibility study, and intensify their progress.
The establishment of the plant is crucial to make Tavan Tolgoi coal value-added, raise the value of the coal mine by upgrading the level of mineral processing as well as increase jobs and tax income to be allocated in the state and local budgets.
The feasibility study for the Tavan Tolgoi coal concentrator was discussed and approved this month by the Mineral Resources Professional Council and it is projected to complete the development of a preliminary blueprint of the project within July this year.
The concentrator will consist of three blocks with each has an annual capacity of 10 million tons of coal and have a full capacity of 30 million tons of coal. The plant will concentrate coking coal and loose coking coal of the Tavan Tolgoi deposit and produce and supply hard coking coal concentrate, semi-soft coking coal concentrate, and middling to the international market.
With the operation of the coal concentrator, around a thousand jobs will be created alongside accumulating USD 208.45 million to the state and local budgets.