Additional seismic stations to be installed
Environment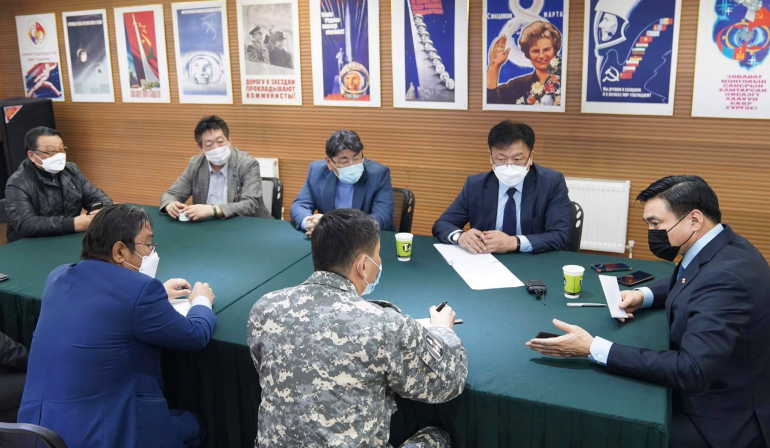 Ulaanbaatar /MONTSAME/. On April 15, Deputy Prime Minister of Mongolia S.Amarsaikhan worked at the Institute of Astronomy and Geophysics and gave an order to conduct studies in establishing new seismic stations designed for earthquake prediction and public warning in connection with the increasing earthquake activity in Mongolia.

The Institute of Astronomy and Geophysics has introduced to the Deputy PM their study conclusions on the installation of mobile seismic monitoring and sensor stations to accurately measure earthquake activity and improvement in early warning system of significant earthquakes. The officials of the Institute forwarded their request to the Deputy PM Amarsaikhan to provide support in mending some problems in the seismic system operated by the Earthquake Alert Center.
Under the Deputy PM's decision, equipment for accelerometer sensor station to measure the velocity on the ground during earthquake will be purchased. Moreover, field studies will be launched and earthquake registration and alert station will be installed in Dornod aimag as earthquake activity has been observed in the aimag's Khalkhgol and Matad soums, reports the Office of the Deputy PM.