Mongolia implements commitments for Open Government Partnership National Action Plan
Politics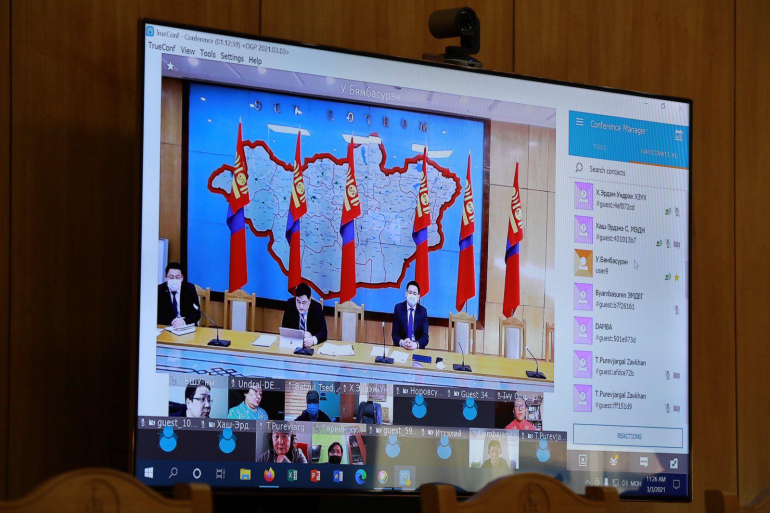 Ulaanbaatar /MONTSAME/. Under the Open Government Partnership, a multilateral and voluntary initiative aimed at combatting corruption by increasing transparency and participation within the public service, Mongolia has implemented National Action Plan-I, II and III.
Members of Open Government Partnership has convened virtually to discuss reports of their works and Mongolia's commitments have been fulfilled its third action plan 2019-2021 with 13 commitments and 71 objectives with 80-percent compliance.
A working group and internal sub-councils were established to implement the action plan and eight series of meetings took place in cooperation with the civil society representation.
Despite some challenges in the implementation of the National Action Plan III for Mongolia, several projects have been achieved with success, such as better control on the illegal mining exploration, enabled conditions for land rehabilitation and better public monitoring and public service digitalization for citizens.
The working group has concluded that a larger number of commitments was put forward with the National Action Plan III, which sought to comprehensive solution to problems.