Legislature's effort in making digital transformation appraised
Politics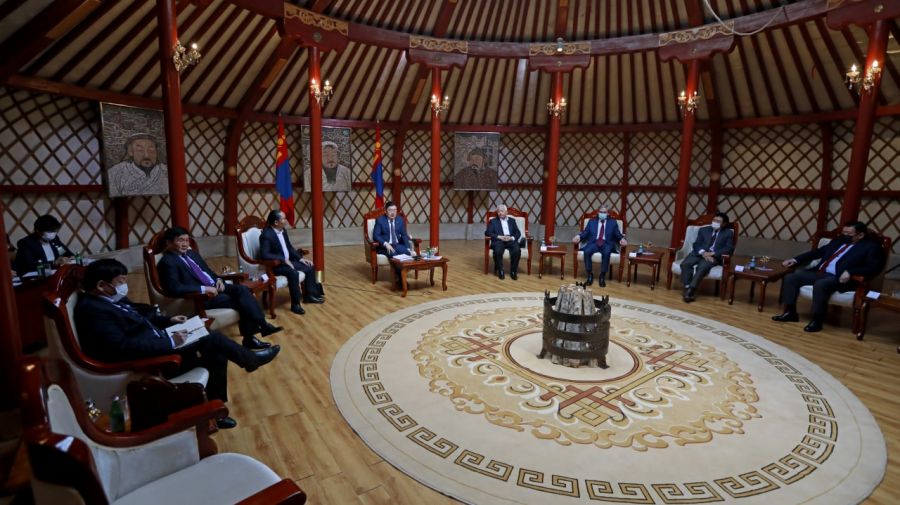 Ulaanbaatar/MONTSAME/. 'Khuraldai' club of former Chairmen of the State Great Khural of Mongolia (Parliament) held its regular meeting on February 26. The meeting was attended by former chairmen R. Gonchigdorj, S.Tumur-Ochir, N. Enkhbayar, Ts. Nyamdorj, D. Lundeejantsan, D. Demberel and M.Enkhbold.

At the beginning of the meeting, the incumbent chairman G.Zandanshatar provided highlights on the laws adopted during the regular fall session, especially the package laws on courts and law on the administrative and territorial units and their governance, and briefed on the parliament's digital transformation.
As a scientific conference of the former speakers dedicated to the 30th anniversary of the establishment of permanent Parliament in Mongolia was postponed due to the COVID-19 pandemic, they exchanged views on the possibility of organizing the conference virtually.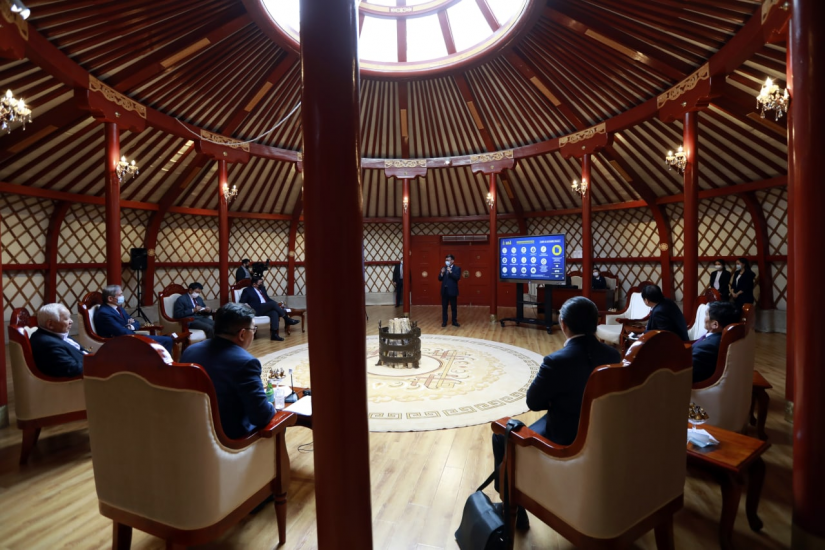 Afterward, the head of the Information Technology Department of the Secretariat of the State Great Khural J.Elbegzaya introduced the digital system 'Lawmaker' and 'Lawforum' designed for drafting and discussing bills, and promoting laws. The system has two main sections: lawmaker.parliament.mn for lawmakers and initiators, and lawforum.parliament.mn for citizens to express their views, ideas and proposals on draft bills.
In Mongolia, 76 members of Parliament, the President, and the Government have legislative initiatives. The Khuraldai members emphasized the importance of using the unified program to eliminate legal loopholes, conflicts, and duplication, and to realize the classic principles of drafting, discussing, and approving laws together with the citizens.
The members asked questions and received answers related to the development of the system. They praised the legislature's effort in making a digital transformation in line with the global standards and expressed their support for the work.