German Embassy supports disadvantaged children and youth
Society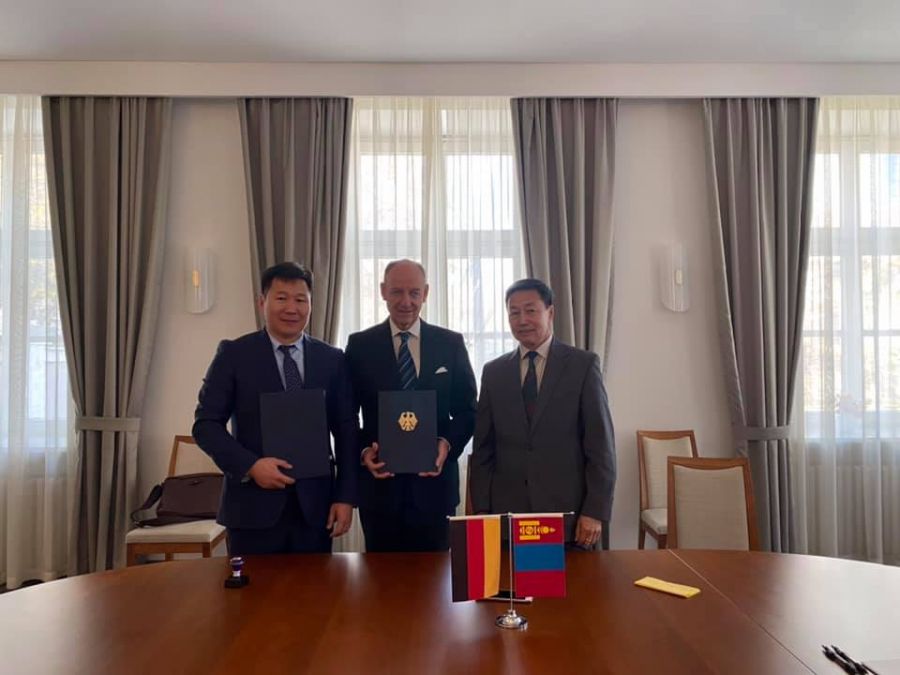 Ulaanbaatar/MONTSAME/. The Embassy of Federal Republic of Germany in Ulaanbaatar decided to provide financial support to the Special Complex for Training and Education of Children and Youth and the two sides have signed a cooperation agreement of EUR 41,300 for the renovation of the medical section and the kitchen of the complex.
Due to the limited income sources in Ulaanbaatar and the continued large inflow of rural population into the city, the living conditions of the urban population are deteriorating and many families are facing financial difficulties. It caused many parents to be unable to look after their children; pushing some children into begging. The least rights, including school attendance are violated, and the number of neglected 'street' children is increasing. The Special Complex for Training and Education of Children and Youth operates in Ulaanbaatar to address the above issues. The complex works under the Mayor's Office of the capital city and looks after around 140 children whose legal guardians are no longer able to care for their children adequately. It allows the children live in shelters provided with food without staying on the streets and prevents them from becoming victims of crime.
A medical section of the complex has only a few functional devices and is not adequately equipped with essential equipment. It is important to follow the hygiene standards in the complex, especially during the COVID-19 pandemic. Furthermore, due to lack of equipment and devices in the kitchen that serves children with three meals a day, it has not been possible to serve meals on time. Sometimes, a meal has to be canceled entirely because of partially broken appliances and device. Besides, it becomes uneasy to maintain occupational hygiene at the adequate level and prevent the spread of communicable diseases.
For this reason, the complex requested the German Embassy for support and the Embassy decided to provide financial support after getting familiarized with the condition.