Mobile voting for 2020 parliamentary election ongoing
Politics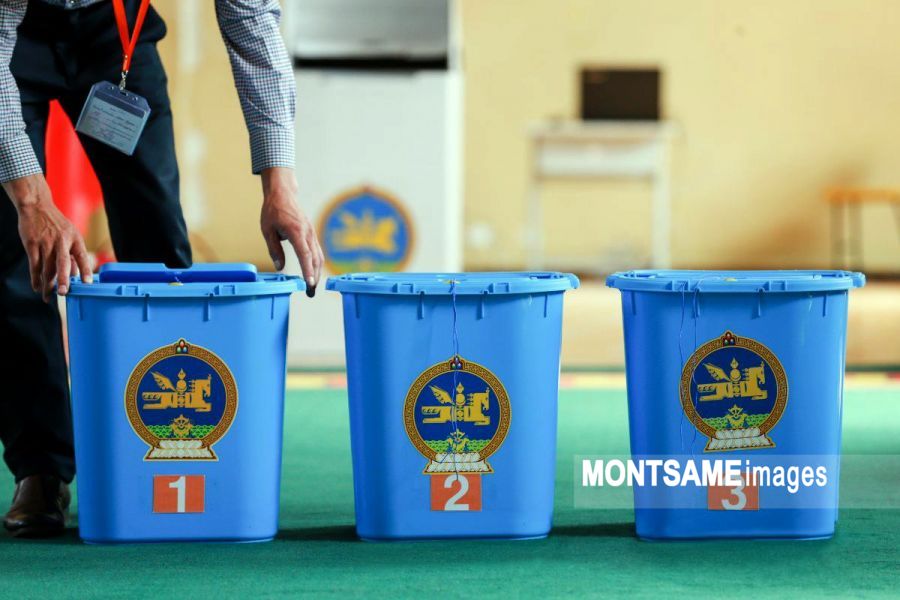 Ulaanbaatar /MONTSAME/. The nationwide polls for the quadrennial parliamentary election of Mongolia are about to begin in less than 24 hours.

The law on parliamentary elections states that, voters, who are unable to come to the polling station by themselves are allowed to be polled through a mobile box on the day before the polling day. Those voters include people, who cannot come to the polling station in person due to their health conditions, who are undergoing public mobilization, who are apprehended, detained, or convicted due to administrative offences or who are apprehended or imprisoned due to legal procedure.
In accordance with the law, the mobile voting using sealed ballot boxes are currently underway today, beginning from 9 AM to run until 8 PM of the same day, with election officers and observers are carrying sealed mobile ballot boxes to the places of residents of the voters. The ballot boxes will be opened on the actual polling day and the ballot papers will be put into the voting machines tomorrow morning at the same time of the launch of the polls.
Tomorrow's polls will be open from 7 AM until 10 PM at 2070 polling stations nationwide and around 2 million and 626 eligible voters are registered. There are more than 35,000 public service officials working throughout the country for the organization of this parliamentary election. All 2070 polling station have been disinfected and provided with single-use protective face masks and gloves to distribute to the voters to prevent from the COVID-19 infections.