Mongolia Field School 2020 cancelled due to COVID-19
Art & Culture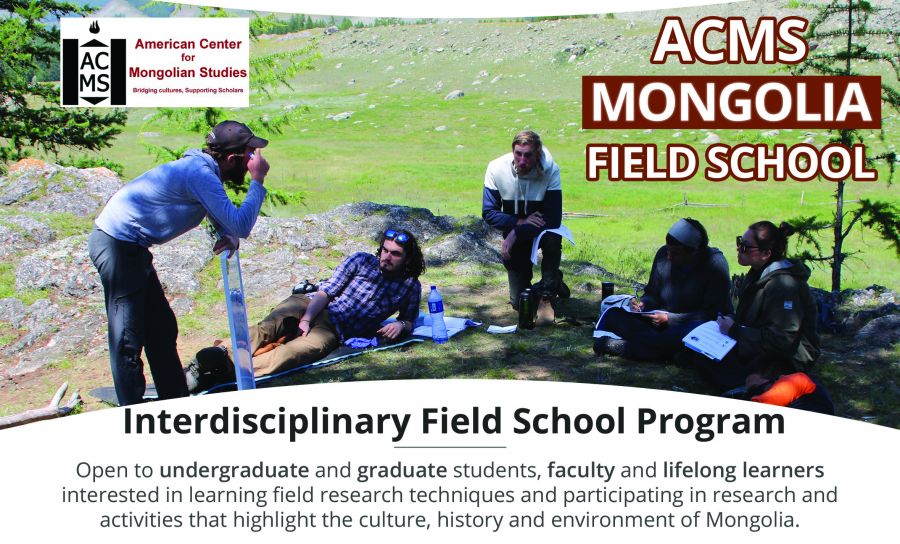 Ulaanbaatar /MONTSAME/. Due to the COVID-19 pandemic, the American Center for Mongolian Studies (ACMS) has agreed to cancel the remaining sessions of the Mongolia Field School 2020.
"The decision has been made after careful deliberation, and close monitoring of the Mongolian government's international flight restrictions as well as COVID-19 cases around the world." said the ACMS in the press release.
"Mongolia has had great success fighting Covid-19, with no community spread and no deaths within Mongolia. On the one hand that is good news and within the country many restrictions have been lifted. However, on the other hand, this success has been achieved through very strict limits on international arrivals. Currently, no commercial flights or travel options exist, and the return keeps getting delayed. In addition, any arriving passengers must quarantine for 3 weeks in a government facility, and then an additional 2 weeks in self-isolation at home."
"Our course leaders and staff have worked hard in order to give the Field School participant an exceptional experience. Nevertheless, we agreed that this is the right decision for our participants, staff, course leaders, and the communities" the press release says.
According to the ACMS, Field School 2020 applicants are able to participate in the courses for 2021.
The annual Mongolia Field School is designed for those who are interested in exploring aspects of Mongolia's unique culture and geography and wishing to learn field research techniques, conduct self-selected research projects and travel within Mongolia to urban and countryside areas, and gain a unique insight into the landscapes and people of Mongolia.
Throughout the 2020 program, participants were supposed to become familiarized with Mongolian culture, history, language and contemporary issues and travel to selected sites across Mongolia within the framework of 7 course offerings in various topics.