World Vision Mongolia provides assistance of MNT 65 million to Bayan-Ulgii aimag
Society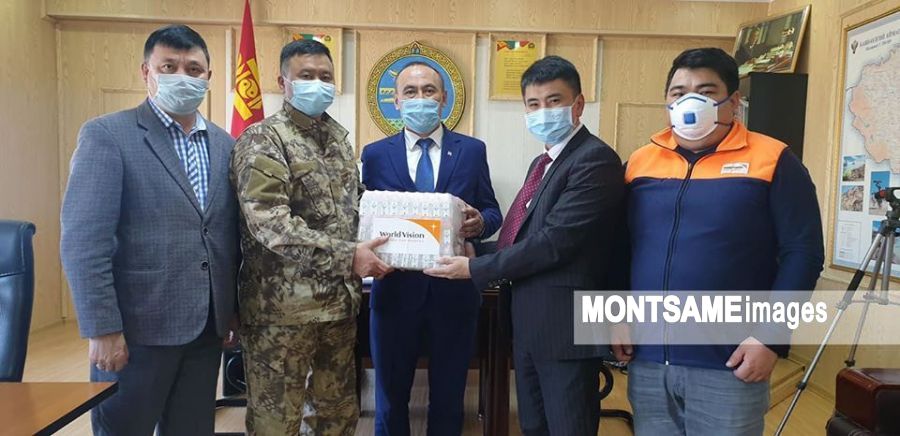 Bayan-Ulgii /MONTSAME/. In the framework of cautionary measures against COVID-19, the Area Development Program of World Vision Mongolia has provided an assistance of MNT 65 million to Bayan-Ulgii aimag.

For instance, in aims of safeguarding the health of citizens and supporting their immune system 282 target group households have been provided with food items as well as firewood and coal for one month-need worth MNT 30 million, and 10 homeless households have received 10 gers worth MNT 33.2 million.
In aims of supporting the aimag's Emergency Commission and professional agencies in protecting their staff from disease, 2,500 sanitizers worth MNT 2.5 million were presented to Head of the Emergency Commission of the aimag, Governor of Bayan-Ulgii aimag A.Gilimkhan, and Head of the Emergency Management Agency of the aimag B.Ankhbayar.