Mongolia on high alert due to coronavirus outbreak
Society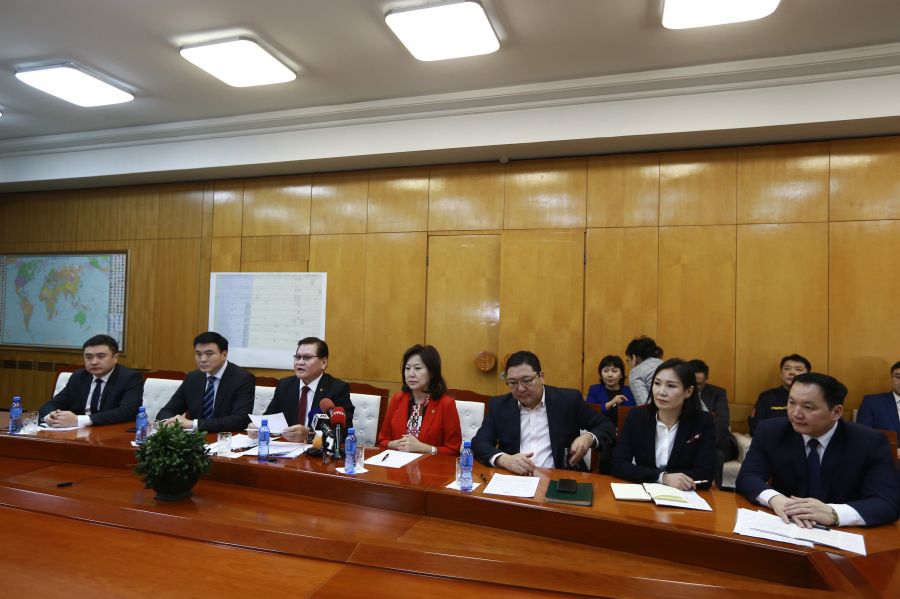 Ulaanbaatar /MONTSAME/. The Cabinet held an irregular meeting on January 26, Sunday, to discuss preventive safety measures against the spread of coronavirus amid public fears.

No confirmed cases of coronavirus in Mongolia. However, by a Deputy Prime Minister's resolution, Mongolia is considered to be at high risk of spread of the coronavirus originated from its southern neighbor, China.
The cabinet ordered to close off all universities, higher education institutions and vocational training centers and international children camp Nairamdal until March 2, 2020.
On January 24, Friday, the State Emergency Commission decided to close all schools and kindergartens in the country from January 27, 2020 to March 2, 2020.
Education Minister and relevant authorities were charged to conduct online and tele-courses of preschool and secondary school education during this period.
The cabinet ordered to cancel all kinds of public gatherings, which include activities of training centers, cyber gaming centers, public tour, children playground center and driving schools, etc.
It was also resolved to restrict movements of auto and pedestrians at border crossings with China, starting Tuesday, January 28.
To ensure that hospitals are ready if the coronavirus makes its way to the country, the cabinet gave an order to acquire all necessary medical equipment and materials, and government's reserve fund will finance the expenses of the emergency procurement and salaries of doctors and medical employees who are working on alert.
Additional 150 beds are prepared at the National Center for Communicable Diseases of Mongolia in Ulaanbaatar, reports the Health Minister D.Sarangerel. She further informed that a test equipment to detect the new virus will be brought from Japan on Monday, January 27.
There are 250 Mongolian students studying in Wuhan, China and out of them currently 31 Mongolian students are staying in quarantine zone as the others had already left Wuhan. The students in the quarantine zone will be brought home immediately by working together with Chinese side, says Deputy Prime Minister U.Enkhtuvshin.