Cable car project set to begin in April
Society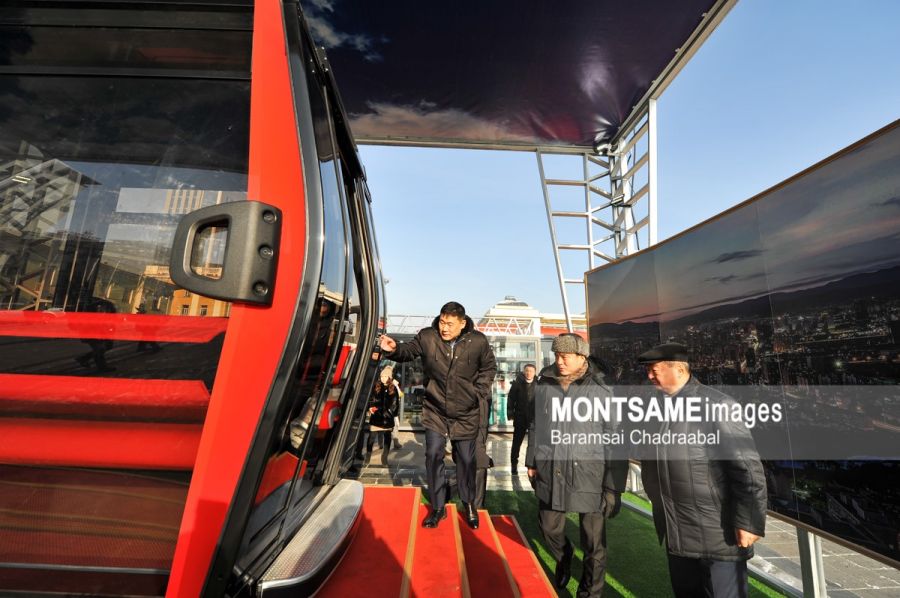 Ulaanbaatar /MONTSAME/ The cable car which is planned to be introduced to reform capital city public transport services and ease traffic congestion was showcased today at the Sukhbaatar Square.
Governor of the capital city and Mayor of Ulaanbaatar S.Amarsaikhan informed Head of the Cabinet Secretariat L.Oyun-Erdene, Minister of Construction and Urban Development Kh.Badelkhan, Minister of Road and Transport Development B.Enkh-Amgalan that a cable system with an hourly capacity of 3,000 passengers and a yearly capacity of 2 to 3 million passengers, ride duration of 16 minutes, and a wait time of around 3 to 5 minutes is planned to be commissioned in route the Bayankhoshuu intersection, Khaniin material and the final bus stop of 3rd and 4th micro districts.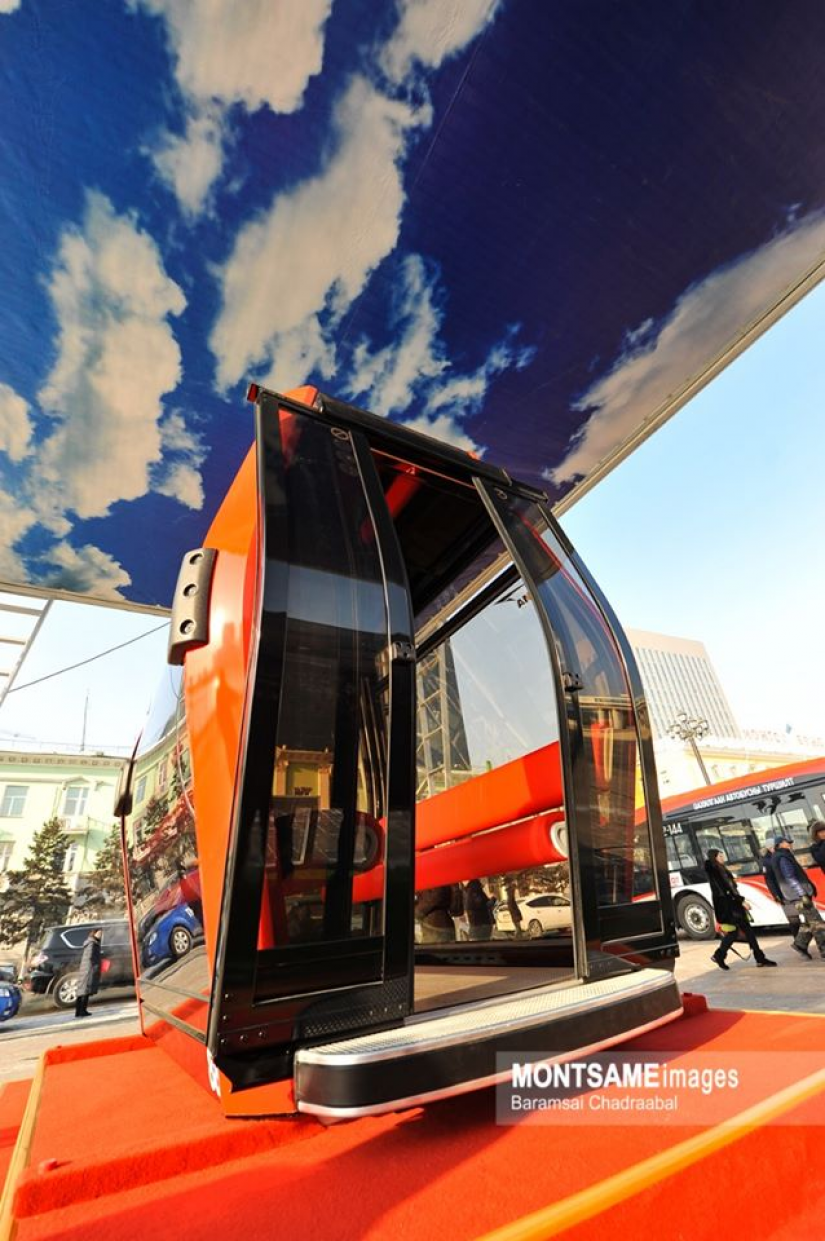 With soft loan funding from France, feasibility study of the project will be conducted in 2020-2021 and the project itself will begin in April, 2020, if the Cabinet approves. The project implementer is Poma company of France.
The car can transport 8 to 10 passengers at 4m/sec.