Mongolia announces nationally determined contribution for Paris Agreement
Environment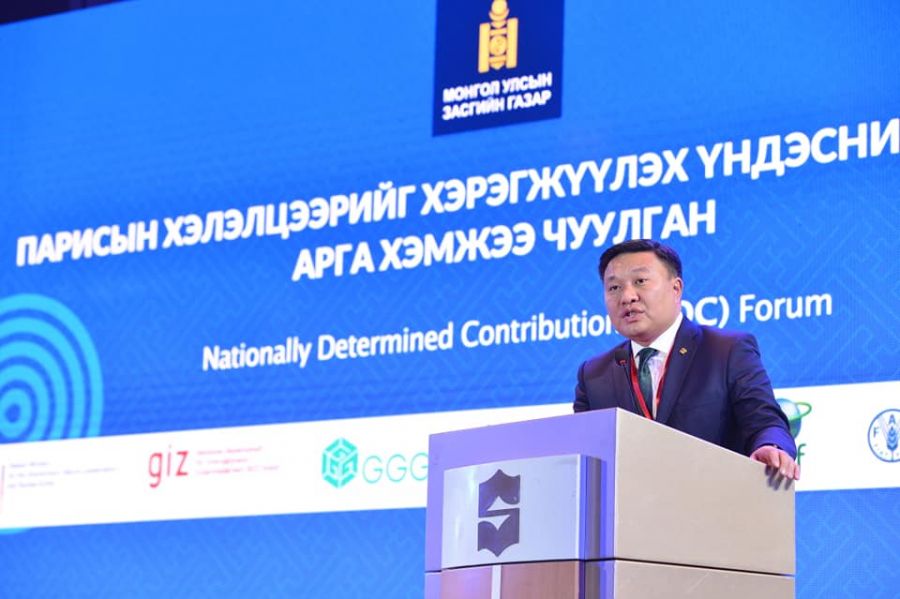 Ulaanbaatar /MONTSAME/. With purpose of tackling climate change, one the pressing global issues, world countries have undertaken nationally determined contributions within in the scope of the Paris Agreement, which sets out to limit global warming to well below 2°C and pursuing efforts to limit it to 1.5°C and aims to strengthen countries' ability to deal with the impacts of climate change and support them in their efforts. Mongolia ratified the Paris Agreement in 2016.

As the Paris Agreement enters into force starting 2020, world countries are revising each of their national pledges and determining their national contributions to reduce greenhouse gas emissions.
On November 22, the Government of Mongolia is organizing the 'Paris Climate Agreement: Nationally Determined Contribution of Mongolia' forum with the participation of over 300 representatives from the foreign diplomatic missions in Mongolia, private sectors, international partner organizations, civil society and media organizations.
During the forum, Mongolia's nationally determined contribution to cut global greenhouse gas emissions as a state party of the Paris Agreement was announced and all participating sides were called for uniting their joint efforts to achieve target goals and intensifying close collaboration to bring tangible results within the Agreement.
In his opening remarks at the forum, Minister of Environment and Tourism N.Tserenbat noted "Active cooperation with world countries and gaining multipartite support from them within the framework of the Paris Agreement and the United Nations Framework Convention on Climate Change (UNFCC) towards climate change mitigation and adaptation has a significant upside for Mongolia, 80 percent of whose economy is dependent on climate-sensitive sectors".
The Minister informed that a working group was established this year to define Mongolia's nationally determined contributions to the Paris Agreement, in cooperation with international experts and national consultants, by studying the country's national measures to eliminate greenhouse gas emissions reflected in the state development policy and strategies of the main economic fields of energy, food and agriculture, construction and transportation as well as waste field.
As a result, the Mongolia's contribution to reduce greenhouse gas emissions by 2030 was determined at 22.7 percent, 14 percent higher compared to a business-as-usual scenario of 2015. The forum will culminate in approval of national target commitment on the implementation of the Paris Agreement, which will be submitted to the UNFCCC Secretariat.