Education officials report on preparation of new school year
Society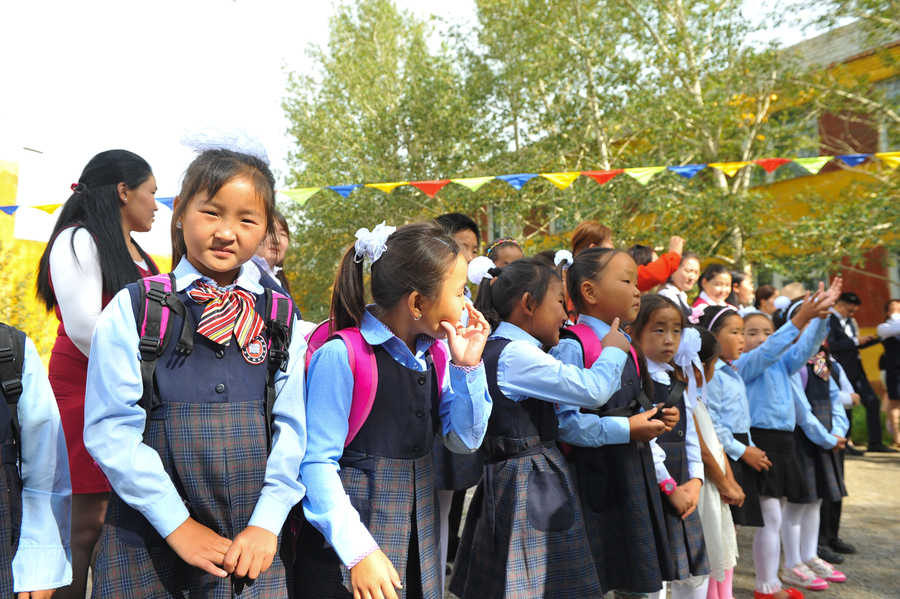 Ulaanbaatar /MONTSAME/. Greeting the upcoming new academic year, Minister of Education, Culture, Science and Sports Yo.Baatarbileg together with other officials of the ministry and education agencies delivered information.
This year, more than 10 thousand youths are entering universities and higher education organizations as students. During the past years, more than 30-40 thousand students newly enrolled each year. However, the number has reduced due to the population age structure. The average cost of tuition for the 2018–2019 school year is MNT 1.6-3.6 million. In the future, some universities and higher education organizations will be merged together in order to improve their ratings and make them accredited at international level.
Around 664 thousand students will go to primary, secondary and high schools nationwide. The number increased by 50 thousand from last year. A contract, which will be signed with parents or legal guardians of some 644 thousand students, is added by a few articles on their rights and duties, such as increasing parents' engagement in their children's education and schooling.
There are 1435 kindergartens currently operating in Mongolia. 275.800 kids will attend kindergartens throughout the country. Last year, the number was lower than 15 thousand and 36 thousand children were not able to attend preschool education because of the shortage of kindergartens. Thanks to newly-built kindergartens this year, more than 10 thousand kids now have access to kindergartens. As for the remaining kids, certain measures are being taken such as paying their fees to private kindergartens from the public budget at variable cost, establishing kindergartens at corporation and government offices and operating kindergarten on lease.
48 schools with a capacity of 21420 students and 93 kindergartens with a capacity to receive 13000 children were built from the state budget for this academic year and soon to be put into operation for the new year. In 2019, maintenance and repair works were complete at 137 school buildings with a cost of MNT 1.7 billion and at 231 kindergarten buildings for MNT 762.2 million by August 15.
On school textbooks, the Education Minister informed that new textbooks are currently published with a financing from the Asian Development Bank and will be delivered to schools within September 2019.