US Department of Agriculture delegate attends veterinary services consultation in Gobi
Society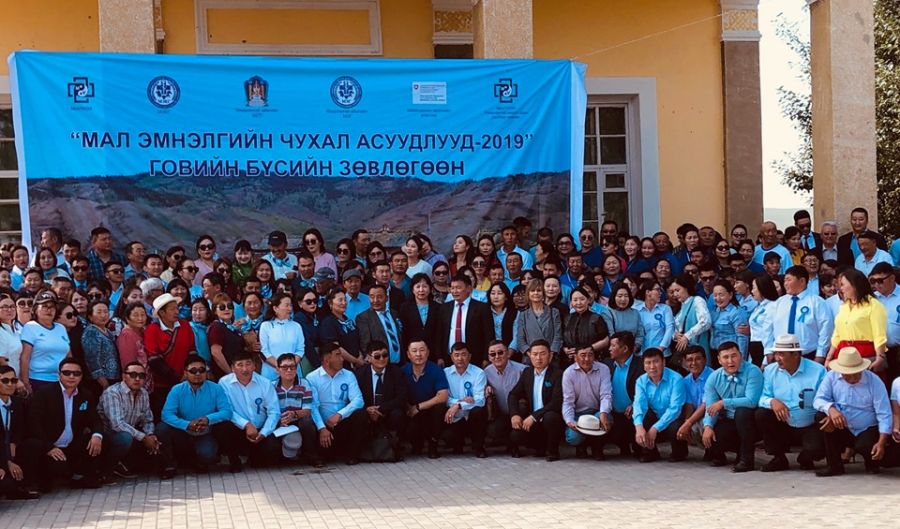 Ulaanbaatar /MONTSAME/ 2019 Gobi Region veterinary services consultation was organized in Kharkhorin, Uvurkhangai last week. Civil Military Support Element (CMSE) at the U.S. Embassy invited Dr. Silvia Kreindel, the U.S. Department of Agriculture (USDA) Animal & Plant Health Inspection Service Area Director for China, Hong Kong, Macau, & Mongolia to the Conference.

Dr. Kreindel's presentation focused on information sharing and best practices to help develop Mongolian General Authority for Veterinarian Services (GAVS) capabilities.Instruction covered emerging and re-emerging diseases, understanding disease effects on humans, animals, and trade to provide future accreditation and cooperation opportunities to expand and protect Mongolian citizens and animal herds.
The Conference was organized by GAVS Head of Hygiene and Assurance, Mr. Batsukh and included 300 veterinarians from eight province including Uvurkhangai, Dundgobi, Umnugobi, Dornogobi, Gobisumber, Bayankhongor, Sukhbaatar, and Gobi-Altai.
The CMSE continues to partner with the GAVS to enhance the capabilities of veterinarians across the country.
Source: US Embassy in Ulaanbaatar