Vice President of China visits Mongolia
The Mongol Messenger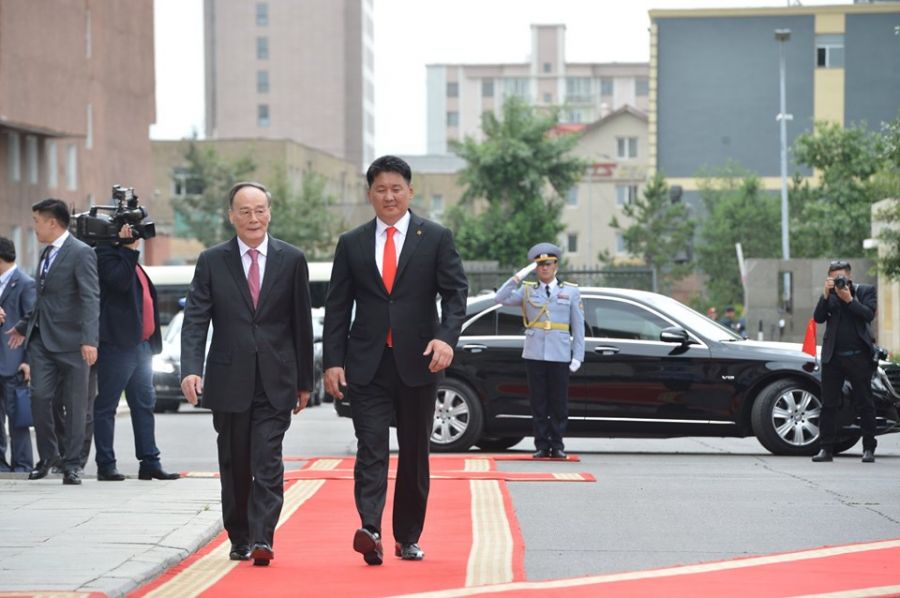 Ulaanbaatar /MONTSAME/ On the occasion of the 70th anniversary of the establishment of diplomatic relations between Mongolia and the People's Republic of China, Vice President of China Wang Qisan, paid a visit to Mongolia at the invitation of Prime Minister U.Khurelsukh on July 10-12.

On July 10, Vice President Wang Qisan paid a courtesy call on President Kh.Battulga, held meetings with the Prime Minister U.Khurelsukh and the Speaker of the State Great Khural G.Zandanshatar, discussing issues of bilateral cooperation and joint projects being implemented within the frames of celebration of the 70th anniversary of the establishment of diplomatic relations between Mongolia and China.
At the meeting with Prime Minister, Mr. Wang Qisan noted that China has always respected state sovereignty, territorial integrity and development path of Mongolia and expressed interest in mutually beneficial cooperation in politics, economy, humanity and inter-territorial cooperation.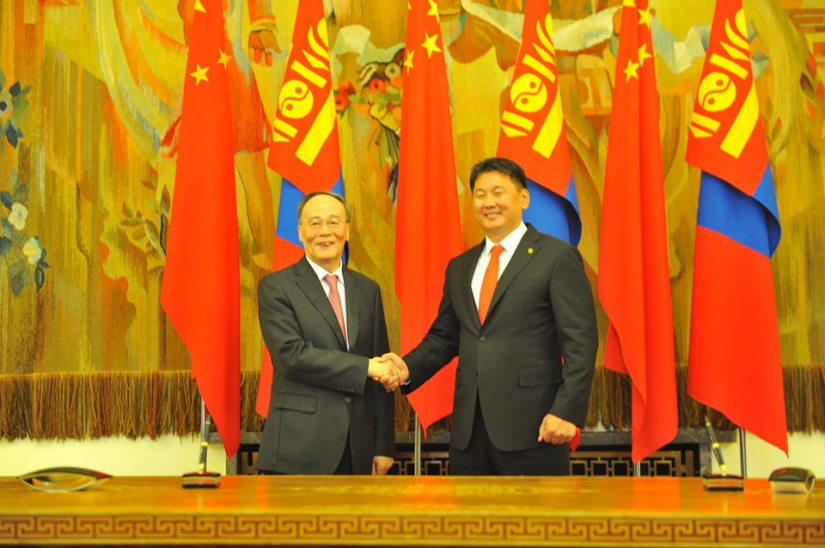 The parties emphasized that in the past 70 years the bilateral relations faced many challenges and the countries reached Comprehensive Strategic Partnership as a result of mutual efforts, expressing willingness to focus on enrichment and sustainable development of the strategic partnership.
The sides also highlighted that a number of high level visits and projects covering all fields of bilateral cooperation are being implemented within the framework of celebration of the 70th anniversary of diplomatic relations.
Prime Minister U.Khurelsukh mentioned that the Vice President's visit is coinciding with the National Naadam holiday and invited to visit the celebration ceremony.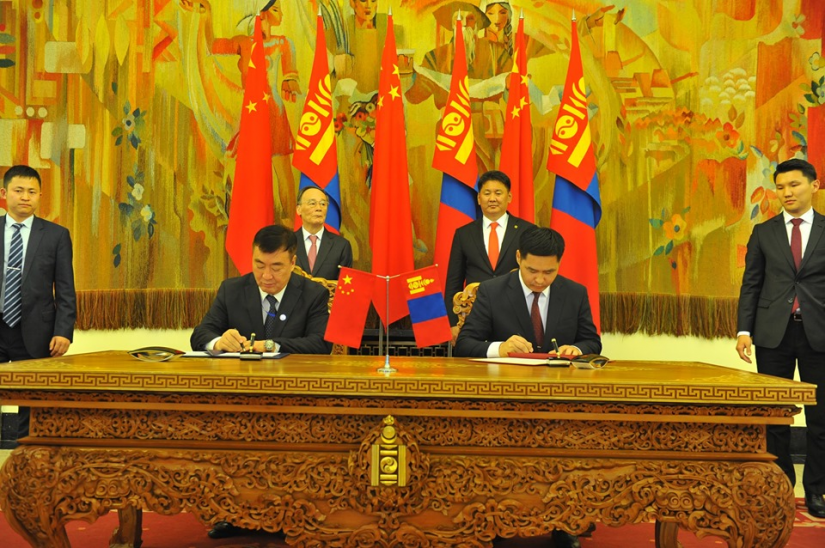 Vice President of China Wang Qisan and PM U.Khurelsukh attended the signing ceremony of construction project agreement for the Development Center for Children with Disabilities. Moreover, cooperation agreements between Erenhot city of Inner Mongolia and Zamyn-Uud soum of Dornogobi aimag, Darhan Muminggan United Banner of Baotou city of Inner Mongolia and Sainshand city of Dornogobi aimag were signed in their presence.
At the meeting with Speaker G.Zandanshatar, Mr. Wang Qisan emphasized the importance of reaching the full potential and enriching the Comprehensive partnership with new content. He touched upon the topics of strengthening mutual political trust, promoting relations between the legislative bodies, exchanging experience in governance and legislation, achieving better results in trade and economic relations, enhancing the relationship between people and organizations and activating humanitarian exchange.
Vice president also noted that aligning the development strategies within the 'Belt and Road' program will help gain new achievements and benefit both countries.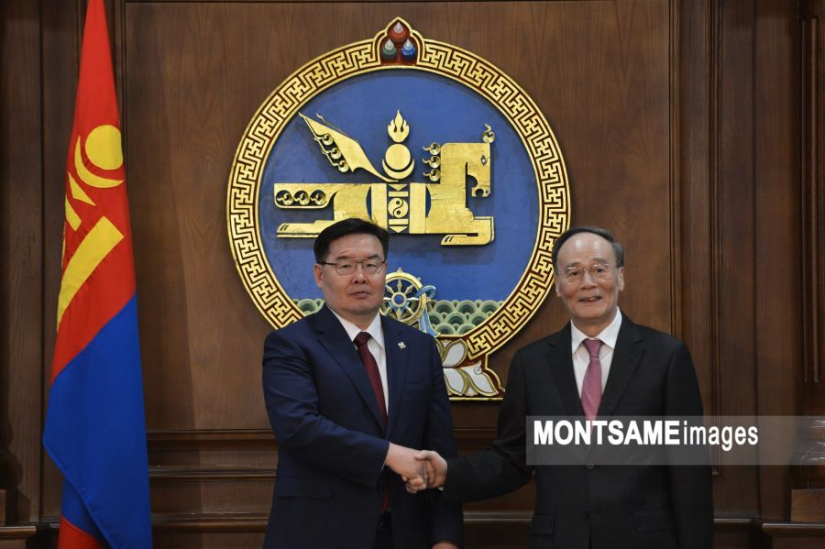 During the meeting, Speaker emphasized the importance of elimination of trade and non-trade barriers in trade and economic cooperation. Mr. G.Zandanshatar also requested the Vice President to take into account the possibilities to finance the establishment of free economic zone in Zamyn-Uud and Erenhot and construction of Altanbulag-Zamyn-Uud international highway through development loan and concession from the swap line between the People's Bank of China and Bank of Mongolia.
During his visit, Mr. Wang Qisan visited the National Museum and attended the opening ceremony of Naadam festival.