Fourth Asia-Pacific Community-Based Inclusive Development Congress kicks off in Ulaanbaatar
Society
Ulaanbaatar /MONTSAME/ Fourth Asia-Pacific Community-Based Inclusive Development Congress being organized under the auspices of Prime Minister U.Khurelsukh kicked off today at the meeting hall of Shangri-La hotel.
The Government of Mongolia has worked closely with the International Organizing Committee to prepare for this important and meaningful event of Asia-Pacific region.

Extensive range of delegations have been gathered in Mongolia from 34 countries of Asia and the Pacific as well as from 9 countries of other regions and continents to attend 2-day session.
Prime Minister U.Khurelsukh attended the opening of the congress and delivered speeches.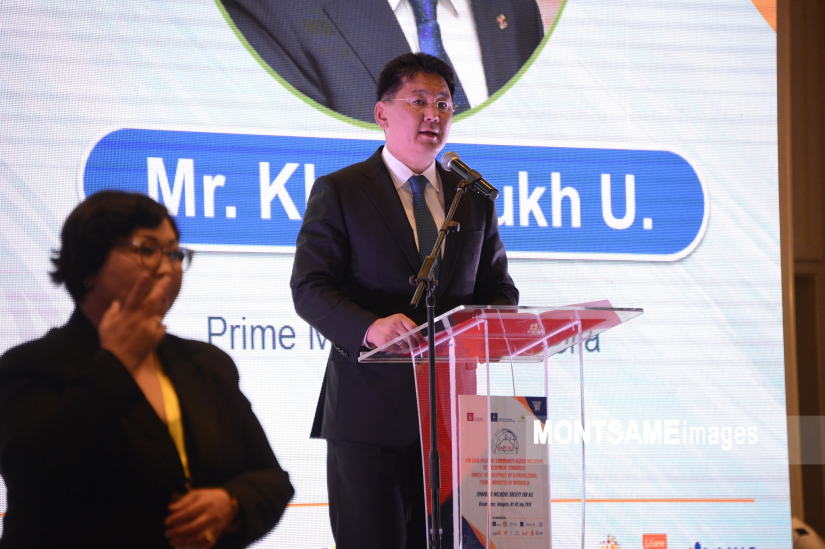 He said "In Mongolia, 105.7 thousand people with disabilities are living. We must reach out to every one of these people by providing care to them. Under this framework, the Government had initiated and drafted the Law on the Rights of Persons with Disabilities, ensured its approval by the Parliament and has been implementing this law.
As a result of the Government's tremendous efforts focusing on social protections of persons with disabilities, the Social Insurance Fund and the Social Assistance Fund have been providing 15 different types of pensions, allowances, assistance and discounts to PWDs. Annual amount of the expenditures spent on these measures constitutes 0.7 percent of the Gross Domestic Product.

I do not doubt that our citizens with disabilities are expecting us to provide concrete solutions while taking immediate actions.

I wish you a successful congress which provides opportunities to present Mongolia's interventions and practices to other countries and to learn the Asia-Pacific countries' lessons and experiences in development of their societies friendly to persons with disabilities."
Over 400 delegations from local government and non-governmental organizations of Mongolia are participating in the congress.