Representative of Sasebo National College of Technology works in Arkhangai aimag
Society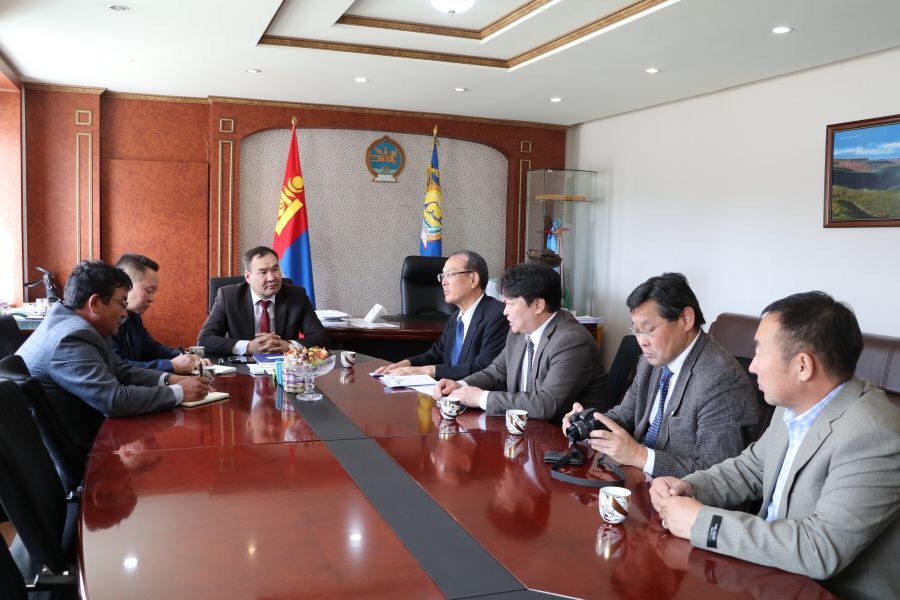 Arkhangai /MONTSAME/. Deputy Director of Sasebo National College of Technology Makoto Kurusu and professors of Mongolian University of Science and Technology worked in Arkhangai aimag on June 3.
They were received by the aimag governing body led by Governor of Arkhangai aimag Ts.Munkhnasan to discuss the kosen education system and kosen technology colleges.

Deputy Director of Sasebo National College of Technology Makoto Kurusu said, "The 40 Mongolian students that have graduated from our school are currently studying at a language school to be able to work in Japan with a monthly salary of MNT 3-5 million. They will start their new jobs in October. They will become capable to work in the Mongolian industrial sector after working in Japan for 3-5 years. It is important to plan the development of the industrial sector of Mongolia by 10-20 years and prepare personnel. For example, when children of the aimag comes back after studying and gaining experience in Japan, job opportunities must be prepared for them. That is a way for the aimag's industrial sector to develop."
The aimag governing body noted the opportunity to partner in the industrial, especially the light industry sector, and expressed their readiness to support them. The representatives also showed a bowl that was made at a Japanese ceramic factory with yellow clay from the local river bank. During the previous visit some of the representatives brought the yellow clay to Japan to test whether it could be used for manufacturing.