Arkhangai aimag signs agreement with World Vision
Society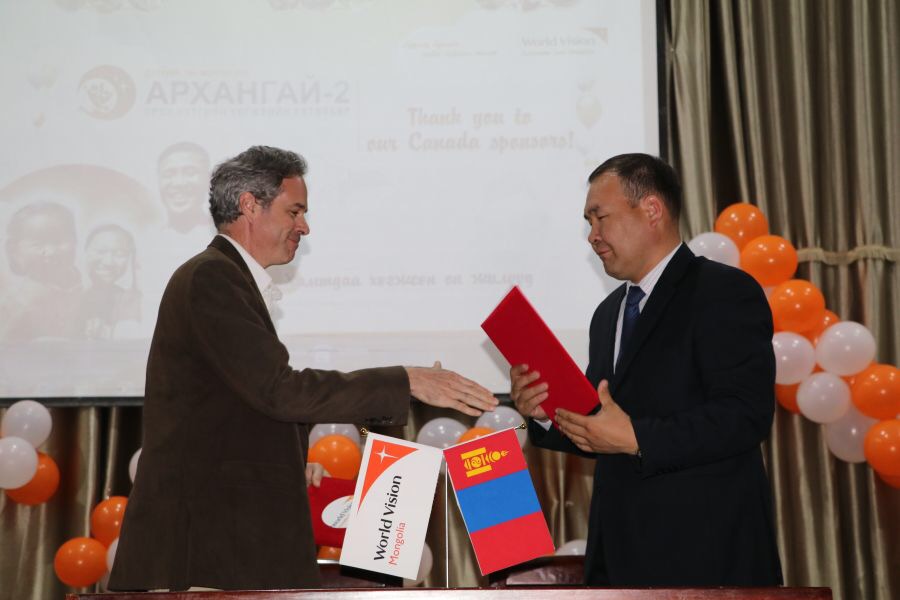 Arkhangai /MONTSAME/. The closing ceremony of the Arkhangai-2 rural development project implemented by the World Vision Mongolia took place. During the ceremony, Governor of Arkhangai aimag Ts.Munkhnasan and National Director at World Vision Mongolia Philip Ewert signed an agreement.

In his speech, Governor Ts.Munkhnasan said, "The World Vision Mongolia is an organization that is recognized for its consistent operations in Mongolia. Best methods that have been introduced in many countries, such as 'Positive teaching method', 'From child to child' and 'Be ready' are now a part of the training and operations conducted by government organizations."
He highlighted how the organization became a model for state servants by involving in the program the children living in harsh conditions in rural areas, supporting them in their development and participation, and then expressed the wish of the aimag citizens to work in partnership with World Vision Mongolia as well as his support for the new movement, 'Mongolian for Mongolians', initiated by the organization.