Mongolian engineers' electric bus in public transport service in Umnugobi
Society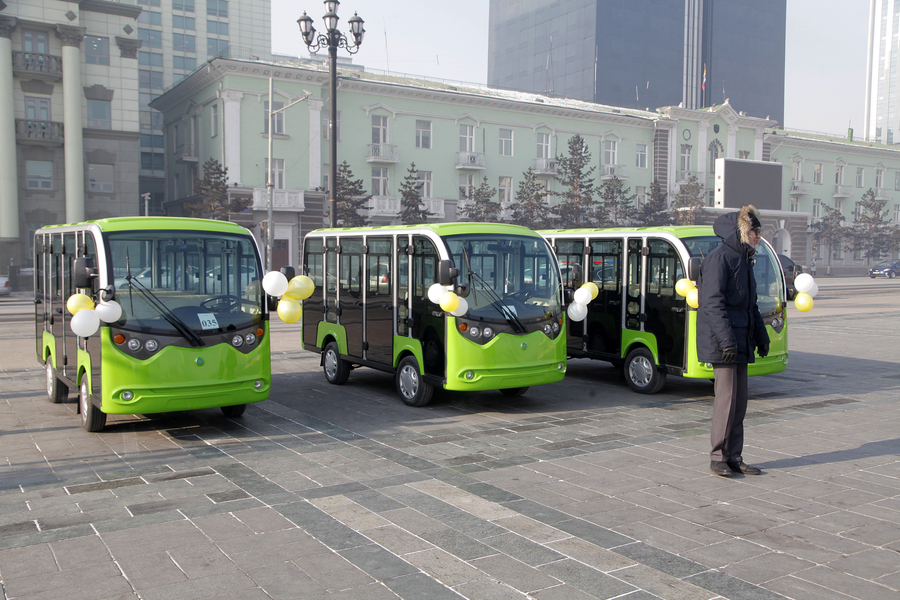 Ulaanbaatar /MONTSAME/ Within the framework of the Dalanzadgad soum's public transportation improvement program the electric buses made in Mongolia were handed over to the local authorities of the Dalanzadgad soum today.
A total of eight "J-800EV-3" electric buses with Mongolian GPS navigation were manufactured by 'Ecolog Bus' company with investment of MNT 369 million from 'Ouy Tolgoi' and 'Gobiin Oyu development support foundation.
The project expected to improve the public transportation in Dalanzadgad city that one-third of Umnugobi aimag's population live and bring city's public transportation to new level by distributing equal transportation service to the isolated khoroo's of the city and residents of the ger districts. It also allows elders and people with disabilities to travel free of charge. The service cost for those will be funded from local budget.
"Congratulations to the 'Ecologbus' company's consultant D.Jargalsaikhan and his colleagues. For over 10 years Jargalsaikhan has striving to manufacture vehicle in Mongolia. As of today he manufactured 80 trolleybuses. I hope this project would expand in future" said President Kh.Battulga attending the ceremony during his visit to the aimag.
The event was attended by Member of Parliament N.Amarzaya, L.Enkhbold, board director of 'Oyu Tolgoi' company G.Batsukh, deputy governor of Umnugobi aimag S.Munkhbayar, consultant of 'Ecologbus' company D.Jargalsaikhan.

G.Tuguldur