Conference on reducing air pollution from motor vehicles held
Environment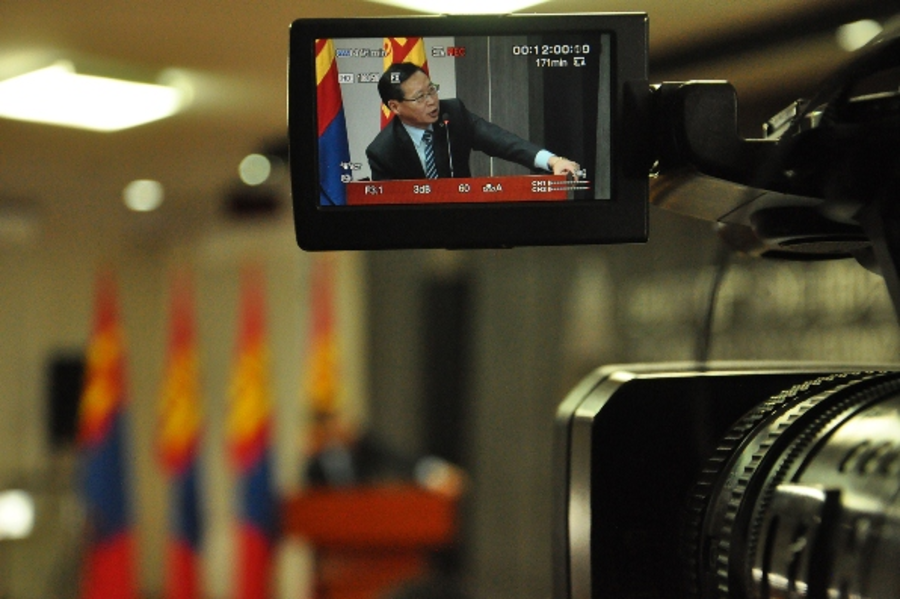 Ulaanbaatar /MONTSAME/ In anticipation of the National Forum on Reduction of Air Pollution expected on October 23 at the initiative of the President, a side conference themed 'Air Pollution Emitted from Motor Vehicles and Other Environmental Pollutions' was organized on Thursday in the Citizens' Chamber under the President.

An advisor to the President on environmental, urban and rural development policy and air pollution D.Purevdavaa addressed the opening.

"In addition to the smoke coming from furnaces of Ger Area households, a major contributor to air pollution is traffic of motor vehicles. In Ulaanbaatar, a total of 439 thousand motor vehicles were registered in 2016. The motor vehicles produce about 10 percent of air pollution. More than 60 percent of all motor vehicles are ten years old or older," he said.

Papers were presented at the conference in topics: 'Actions being implemented in order to reduce air pollution through public engineering and technical services, further works', 'Air Pollution and Health', 'Monitoring and Analysis of Air Pollution in Ulaanbaatar', 'City's Ecosystem: Current Situation and Further Actions', 'Research on content of PM2.5 pollutant particles in Ulaanbaatar's atmosphere', 'Study on Soil Pollution of Ulaanbaatar', 'Program on Modernized Stove for Reducing Particulate Matter Pollution in Ulaanbaatar', 'Actions Being Implemented by the Municipal Transport Department for Air Pollution Reduction' and 'Reduction of Smog Emitted from Motor Vehicles with Use of High Technology".

The conference participants touched on solutions, such as shifting to electricity- and gas- fueled vehicles, expanding the size of green areas, introducing the city to smart vehicles, installing filters inside of tailpipes of buses and promoting use of deep-processed coal as fuel in Ger Areas.