7,500 children gather for Asia-Pacific Scout Jamboree
Society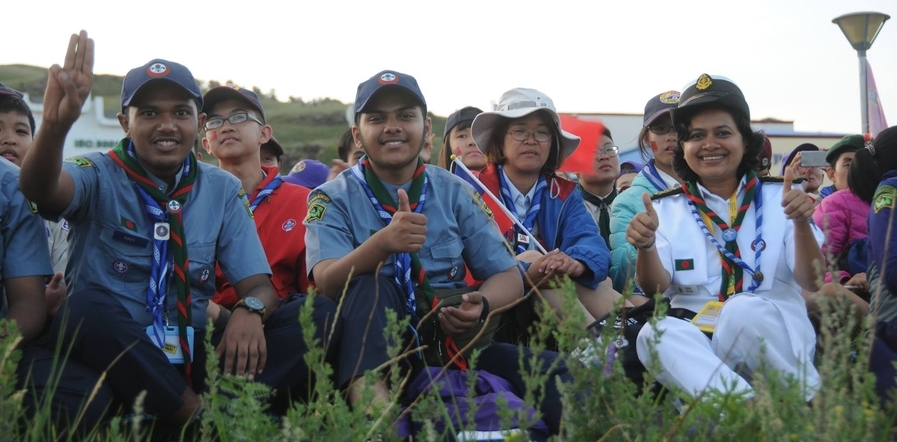 Ulaanbaatar /MONTSAME/ Seven thousand scouts have gathered for the 31st Asia-Pacific Jamboree near Ulaanbaatar. About 2,000 scout children from 40 countries and more than 4,000 Mongolian scouts celebrated last Friday the opening of the regional tent gathering at "Nairamdal" (Friendship) International Children's Camp.
This is, by far, the largest children's event that ever took place in Mongolia, highlighted the organizers. The opening ceremony was addressed by Minister for Education G.Chuluunbaatar, Vice Minister for Labor and Social Welfare S.Mungunchimeg, Director of the Department for Youth Development O.Altansukh, Chairman of the Asia-Pacific Regional Scout Committee Paul Parkinson, President of the Scout Association of Mongolia L.Baigalmaa and representatives of Mongolia's first scouts.
Also, greetings from the President of Mongolia, Mr Battulga Khaltmaa and the Secretary General of the World Organization of the Scout Movement (WOSM), Mr Ahmad Alhendawi were conveyed.
Mongolia's first scout and board member of the Scout Association of Mongolia G.Ariunchuluun said "I joined the scouts in 1991 when I was 16 years old. I joined because I liked the uniform very much. I vividly remember that my mother sewed a tie for me out of a table cloth at that time, because silk and cotton materials were quite hard to find. I have been working for this movement for 26 years since then. We gathered 7,500 scouts here today thanks to our hard work"
The jamboree will last for a week, allowing the participants to live in tents while learning ways to live independently and close to the nature. The scouts are going to be travelling around stations, where they will be introduced to new skills and culture and traditions of Mongolia.
B.Amarsaikhan