President Receives the WHO Representative
Politics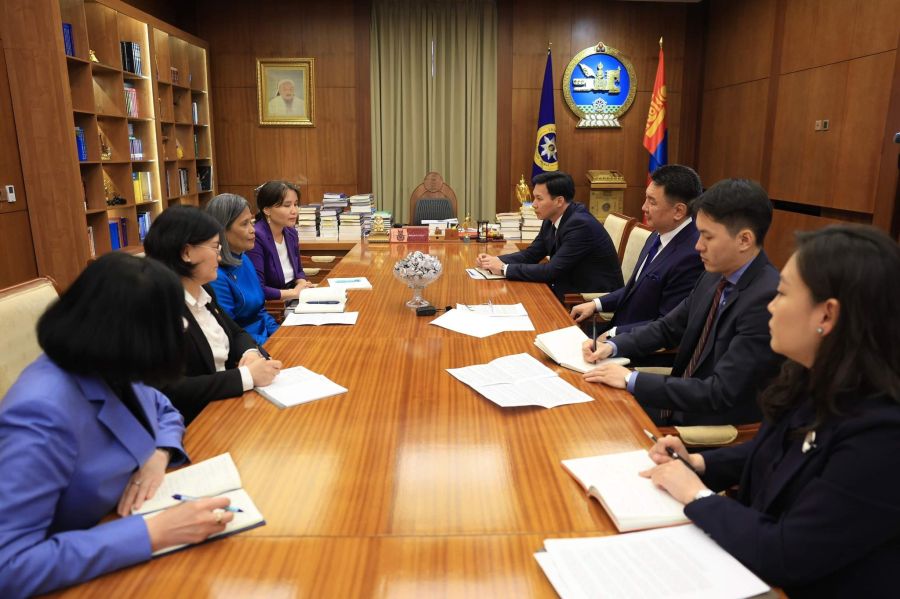 Ulaanbaatar, May 30, 2023/MONTSAME/. President Khurelsukh Ukhnaa received Socorro Escalante, the Resident Representative of the World Health Organization (WHO) to Mongolia, on May 29.
At the beginning of the meeting, the President expressed gratitude on behalf of the people of Mongolia to the WHO for their continuous support during the Covid-19 pandemic. He also acknowledged that this year marks the 75th anniversary of the WHO and emphasized Mongolia's commitment to this year's theme of "Health for All."
The President emphasized the importance of developing Mongolia's healthcare system in alignment with the UN Sustainable Development Goals and expressed the intention to expand cooperation with the WHO within the framework of the interrelated national campaigns, "One Billion Trees," "Food Supply and Security," and "Healthy Mongolian."
The WHO Resident Representative in Mongolia Socorro Escalante commended the accessibility and quality of primary healthcare services as well as the professional skills of Mongolian doctors and specialists, based on her recent visits to healthcare organizations in Mongolia.
The WHO fully supports Mongolia's national campaigns, "One Billion Trees," "Food Supply and Security," and "Healthy Mongolian," initiated by the Mongolian President. In this context, Socorro Escalante affirmed her commitment to achieving common goals during her tenure in Mongolia.
Socorro Escalante said, "Through our collaboration, we aim to strengthen Mongolia's healthcare system, advance the 'Healthy Mongolian' national campaign, enhance health security capacity, promote a healthy environment, and improve the ability to combat both infectious and non-infectious diseases. These directions will be reflected in our five-year strategic document."
President U. Khurelsukh wished Socorro Escalante success in her future endeavors and pledged support in maintaining close and fruitful cooperation.