Vice Chairwoman of the State Great Khural Receives the U.S. Ambassador
Politics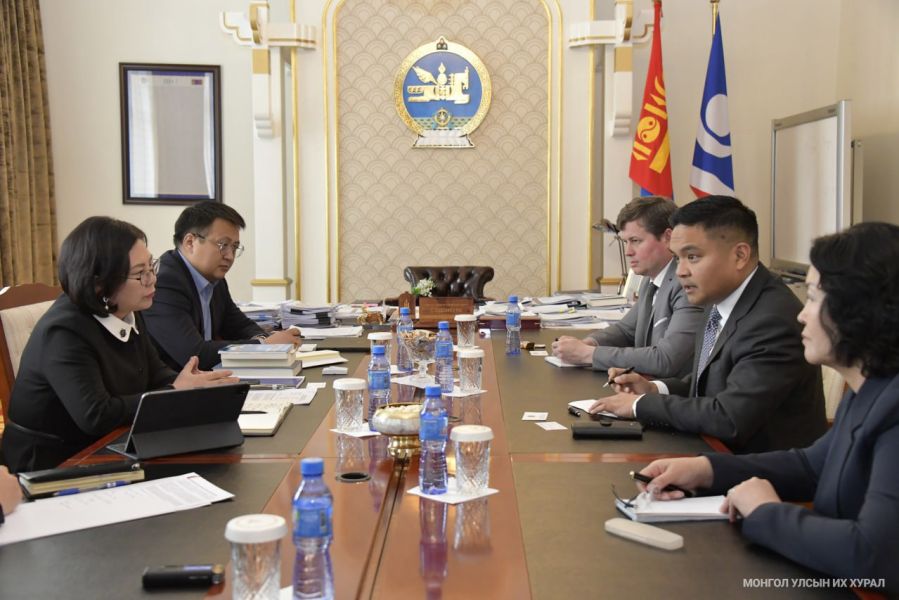 Ulaanbaatar, May 23, 2023 /MONTSAME/. On May 22, Vice Chairwoman of the State Great Khural S. Odontuya received U.S. Ambassador to Mongolia Richard Buangan and exchanged views on bilateral relations and trade and economic cooperation.
At the outset of the meeting, Vice Chairwoman of the State Great Khural S. Odontuya expressed the intention to expand economic cooperation in new areas under the strategic partnership between the two countries with common values of human rights, freedom, and democracy.
They discussed opportunities to cooperate in increasing the export of woolen, cashmere, and knitted products, and creating a favorable legal environment for the increase in export. In this regard, the policy focus is to support the increase of jobs in this sector, with a special focus on supporting women's employment, based on domestic resources and previous experiences, the Vice Chairwoman clarified.
Pledging his support to expand economic relations and increase the trade turnover between the two countries, Ambassador Richard Buangan expressed his confidence that the two countries can overcome the challenges to democracy, which are imposed by the geopolitical tensions, in a collaborative way. Moreover, the Ambassador extended his gratitude to the Vice Chairwoman for her leadership in protecting human rights and adopting gender-sensitive laws, highlighting the Mongolian potential to be an example of democracy in this region.