Bilateral Meetings Held
Politics
Ulaanbaatar, May 19, 2023/MONTSAME/. On the sideline of the 79th session of the United Nations Economic and Social Commission for Asia and the Pacific (ESCAP), State Secretary of the Ministry of Foreign Affairs N. Ankhbayar, who is serving as the Vice Chair of the Session, met Armida Alisjahbana, the Executive Secretary of the ESCAP and expressed satisfaction with the active cooperation maintained with the ESCAP in the fields of environment, statistics, disaster risk reduction, transit transport, trade facilitation, and protecting rights of the landlocked developing countries. Noting the Government of Mongolia's "Port Revival Policy," the State Secretary further expressed gratitude to the ESCAP for their support in developing a dry port in Mongolia.
For her side, Executive Secretary of the ESCAP Armida Alisjahbana affirmed the readiness to deepen the cooperation with Mongolia.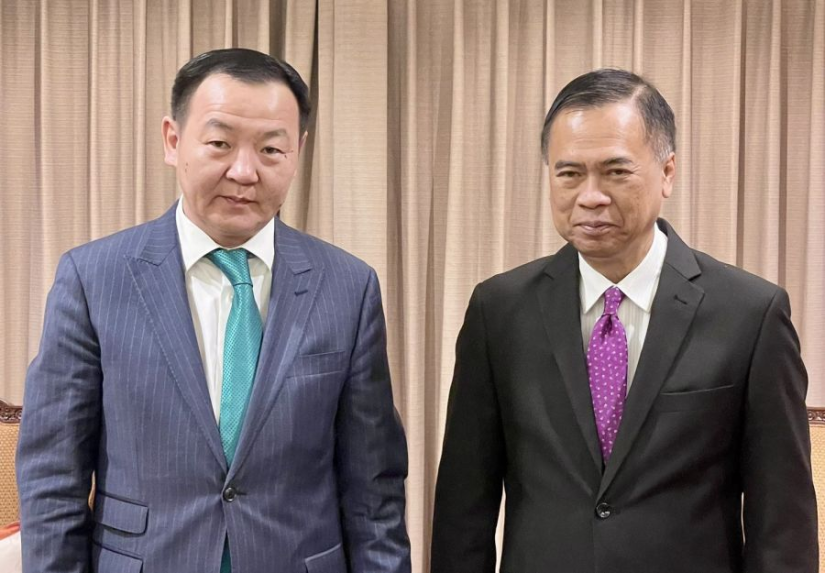 Moreover, State Secretary N. Ankhbayar held a bilateral meeting with Vijavat Isarabhakdi, the Vice Minister for Foreign Affairs of Thailand on May 16.
During the meeting, the parties discussed the bilateral relations, preparatory work for the 2nd meeting of the Cooperation Council between the two countries, and commemorating events for the 50th anniversary of the establishment of diplomatic relations, which will mark in 2024.